Can the U.S. Government Get Its DATA Act Together?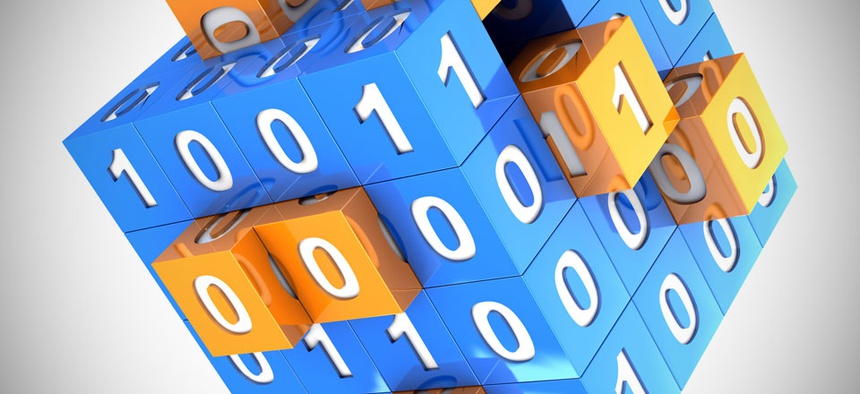 Jennifer Belissent is a principal analyst at Forrester Research, where she works with government CIOs.
The full promise of the Digital Accountability and Transparency Act Act -- DATA Act for short -- won't be realized anytime soon.
But that's not necessarily a bad thing.
Many agencies are in no position to comply just yet. According to a recent US Government Accountability Office report on data transparency, agencies' track records for data quality and publication leave much to be desired.
For example, agencies failed to report nearly $620 billion in grants, loans or other assistance awards, and data reported was often inconsistent and incomplete. As a result, the GAO recommended "a more comprehensive oversight process" and "more specific guidance" on validating data.
Passage of the DATA Act came at the right time.
The law aims to improve public access to federal spending information, in part, through putting in place standardized governmentwide financial reporting standards. Ultimately, the law requires agencies to post all spending information online in searchable and downloadable formats.
But federal agency chief information officers still have a ways to go to address three areas before the law fully kicks into gear.  
1. Addressing data maturity and skills gaps
Government agencies collect and share data in a variety of formats, including spreadsheets and the occasional floppy disk. The diversity of tools exacerbates the challenges of data standardization and modernization.
In theory, simplification and de-duplication will make reporting and analysis easier. However, the bar will be set higher and more eyes will be watching.
Improving the completeness and accuracy of data reporting must start with knowing what you've got — both in terms of data and the people who work with it.
Don't wait to identify gaps or inaccuracies in the data or inconsistency across data. What you find might reveal a bigger issue with data capture. Expand data management practices, enlisting outside help when necessary. Data management tools and services providers can help navigate these challenges.
2. Aligning processes to reporting requirements
Information management processes need to be established across agencies and implemented within agencies.
Yet, many aspects of information management, such as master data management, are not even consistent within some agencies, where adoption lies at the department or business-unit level — and sometimes at a project level.
Few have implemented these tools and processes agencywide, and fewer still at a cross-agency level.
The DATA Act provides the impetus to do that.
3. Exploring funding and resourcing for another unfunded mandate
The DATA Act passes the unfunded mandate test: If it looks like a mandate, reads like a mandate and comes without funding, it must be another unfunded mandate.
While there will clearly be costs involved, the standardization and simplification of reporting will save money over time. With multiple agencies tasked with the same initiative, there will likely be cost efficiencies to be found in sharing best practices and even infrastructure, applications and vendor management.
The task of modernizing information management may seem daunting to organizations still relying on floppy disks for data sharing.
The data standards and reporting requirements outlined in the DATA Act will be most effective if they are preceded by steps to improve the data and analytics maturity of federal agencies as well as the recipients of federal funds. The most important step? A readiness plan.
A readiness plan will provide a realistic plan of attack, breaking the daunting mandate into more manageable tasks.
The CIO will be an important facilitator in ensuring the plan is properly rolled out. She must participate in the standardization process, engaging early and often with the White House Office of Management And Budget and Treasury Department, collaborating with others in the Federal CIO Council, and working with outside groups, such as the Data Transparency Coalition, to work on pilot projects.
The agency CFO will also be an important partner.  
After all, the DATA Act specifically applies to financial data and reporting. CIOs must work closely with their CFO counterparts to understand specific reporting requirements and to capture lessons learned through collaboration with other agency CFOs in the Chief Financial Officers Council.
As they reach out across the organization, CIOs should appoint a data advocate -- someone who can also lead change management with the help of a DATA Act readiness team.
The advocate role is not necessarily one for a hardcore engineer but a leader who is astute about business process rethinking, policy implications and the value of the strategic use of data.
While it would also help to have an understanding of the technology, the most important attribute is an understanding of the complexity of change. The data advocate must bring together tech management and business stakeholders to craft the readiness plan,  to inventory data assets, organizational and process gaps, and change management plans.
A complete readiness plan will incorporate financial and programmatic data and the requirements for reporting both.
The bottom line: Although the timeline is long, government agencies still have a lot to accomplish as they address information governance.
(Image via Mmaxer/Shutterstock.com)