Beware of Blockchain Hype But Keep Eyes on the Tech, HHS Official Says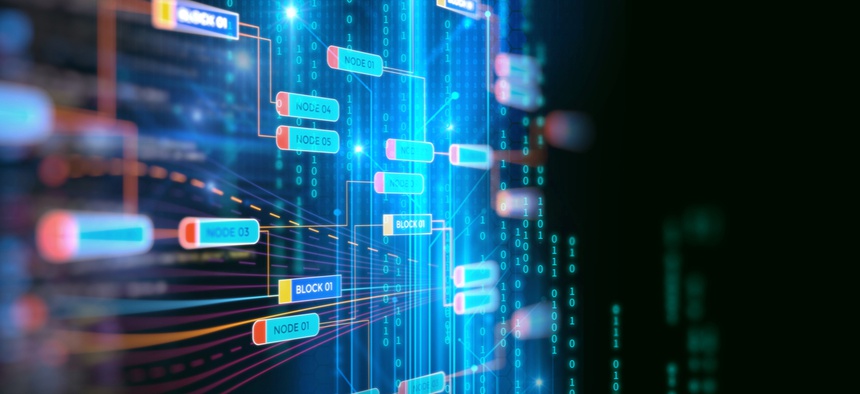 Federal agencies are investigating the ledger system known as blockchain to manage sensitive documents, but they're a long way off from using it, according to one advocate for the technology.
Speaking at a GovernmentCIO Magazine event, Health and Human Services Department blockchain advocate Debbie Bucci said she's talked to federal leaders interested in using the distributed ledger system, which records the movements of digital items, for "auditing, non-repudiation, ways to share documentation digitally."
» Get the best federal technology news and ideas delivered right to your inbox. Sign up here.
The early-stage use-cases parallel the way internet users track the exchange of cryptocurrency such as bitcoin, she explained. But so far, federal use-cases are in the pilot or demonstration stages and the General Services Administration recently operated a blockchain forum raising awareness about the technology among federal managers.
Federal agencies need to "lean in, to watch how it progresses," Bucci said. They especially need to understand the security implications if a password key expires, is lost or is compromised, whether these systems are secure enough to exchange sensitive personal information, and how to get disparate ledgers to link to each other.
HHS has operated a couple of hackathons and challenge competitions looking for auditing solutions, as well as more secure ways to audit and transmit patient medical records, and many of the projects included blockchain technology, Bucci said.
And though Bucci has been investigating the technology for about a year and a half at the Office of the National Coordinator "because of the hype," she said, "Blockchain is not ready for full-fledged adoption."