Lawmaker: Traffickers Might Use Drones To Smuggle Humans Across Borders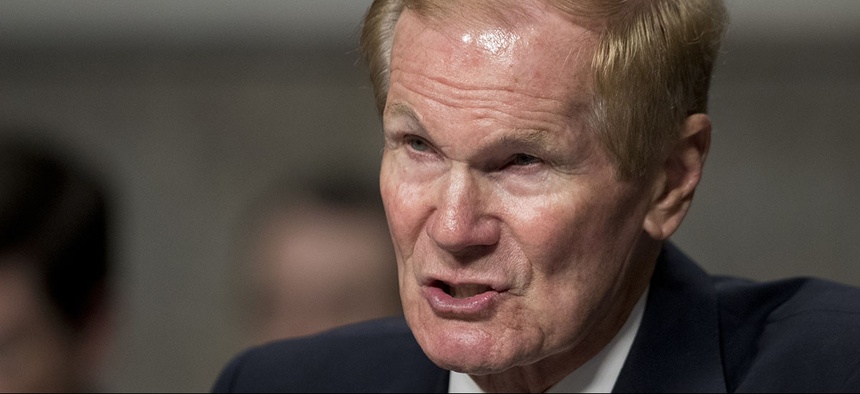 Lawmakers are torn between talking up the many ways drones could transform everyday life and worrying about the potential for misuse, a recent congressional hearing demonstrated.
A Senate Commerce committee Wednesday asked unmanned aerial vehicles experts if they were aware of, or could prevent, a seemingly endless number of ways malicious actors could hijack drones. A major concern, according to Sen. Bill Nelson, D-Fla., is drones interfering with passenger planes entering or exiting airports. He noted there had recently been "near misses" in Miami.
He later cited reports claiming drug traffickers in Colombia and Mexico are increasingly using drones to transport narcotics. When he asked whether the panel of experts, which included Earl Lawrence, Federal Aviation Administration's director of the Office of Unmanned Aircraft Systems, was "aware of any of these instances" in which drones had been used to "evade the screening and enforcement at ports, airports and other monitored areas," Nelson was met with silence.
» Get the best federal technology news and ideas delivered right to your inbox. Sign up here.
The method could be used for "not only drugs and other contraband but possibly people in the future," he mused. "Interestingly, this new drone in Dubai that's now going to transport people—is that going to be a way of surreptitiously getting people across the border?"
Lawmakers also need to examine the privacy risks drones might cause to citizens, he added. 
"What about the drone that comes down to your bedroom window and starts filming?" Nelson said.
FAA is "working with stakeholders" to understand the vast number of dangerous scenarios Nelson alluded to, Lawrence said.
"No, Mr. Lawrence doesn't have all those answers. And that's one of the reasons why we've heard about the development of the Drone Advisory Committee," and other groups that discuss drone policy with state and local officials, he added.
Other lawmakers, however, were more interested in the many ways drones might be used to inspect vast swaths of land in rural states.
Sen. Deb Fischer, R-Neb., for instance, noted drone operators in her home state use the machines to inspect tracks and bridges, and probed Lawrence on the process by which some drone operators, potentially safety inspectors, might obtain waivers to operate drones beyond the "visual line of sight" in low-risk areas. Current FAA regulations limit operation outside the area in which the remote pilot can physically see it.
Sen. Jerry Moran, R-Kan., noted his state has a 5-year plan promoting drone use. Operators have been using the vehicles to monitor the spread of grassland fires in Kansas, for instance.
"We see great potential for drone technology ... in agriculture," he said.