GSA Has New E-Signature Software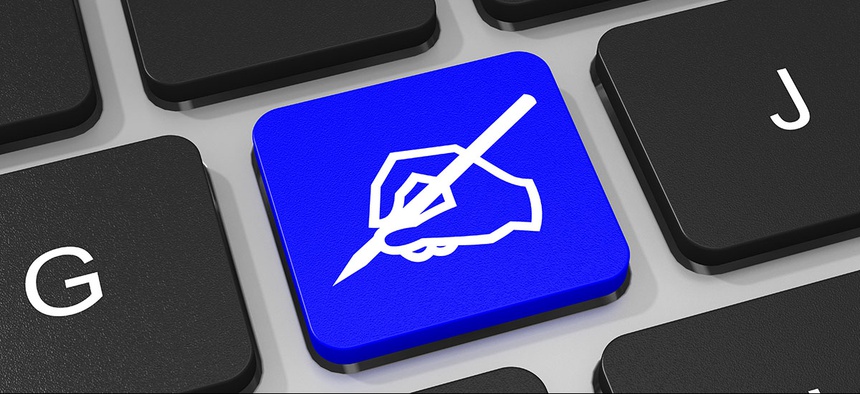 Federal agencies can now buy Adobe's electronic signature software, under a new agreement with the General Services Administration.
Adobe is selling the technology as a way to help agencies comply with security standards for online services, according to a GSA post.
For instance, the Office of Management and Budget's Circular A-130 encourages agencies to use and accept electronic signatures "when practicable," and the Cybersecurity National Action Plan pledges that the federal government "will take steps to safeguard personal data in online transactions between citizens and the government."
» Get the best federal technology news and ideas delivered right to your inbox. Sign up here.
The new agreement also meets requirements outlined in the Federal Information Technology Acquisition Reform Act, which encourages government-wide software licensing, according to GSA, meaning individual agencies can benefit from discounts.
The software could eliminate paperwork by using automated electronic signature processes, according to GSA. And a governmentwide agreement could lead to "over $350 million in potential cost savings for the American taxpayer," a GSA post says.
Widespread use of electronic signatures could help with a "faster transition to an electronic government," Mary Davie, GSA's assistant commissioner for the Federal Acquisition Service, said in a statement.