White House to Host Its Own SXSW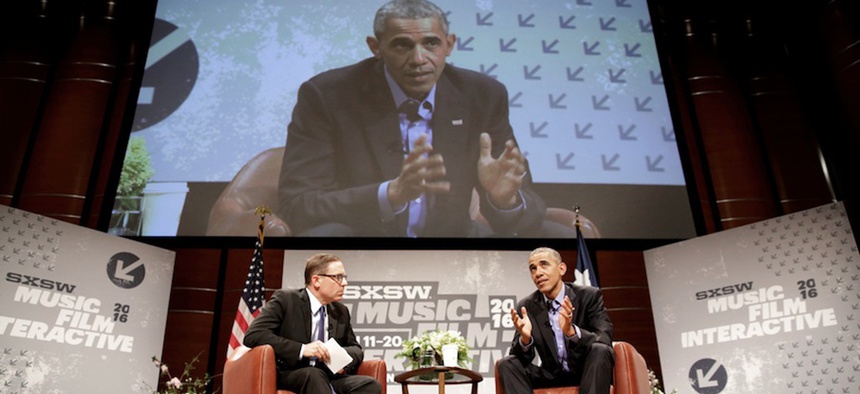 The White House wants to replicate the tech and arts festival that's now a mecca for entrepreneurs and creative types.
The White House is planning South by South Lawn for the fall, inspired by the Austin-based South by Southwest event. President Obama attended SXSW this year, part of an effort to recruit private-sector tech professionals into teams such as the U.S. Digital Service.
» Get the best federal technology news and ideas delivered right to your inbox. Sign up here.
"[A]s I'm about to leave office, how can we start coming up with new platforms, new ideas, new approaches across disciplines and across skill sets to solve some of the big problems that we're facing today," Obama said during a question-and-answer session there.
He described how tech professionals could apply the big data and analytics techniques they already use in the private sector, often to sell products. This might be for challenges related to voting, ensuring that people are "informed about who they're voting for and why they're voting," or counteracting ISIL's social media campaigns to attract young people—"essentially, you figure out how we can reach young people who might be vulnerable to extremist messages," he said. 
South By South Lawn, scheduled for Oct. 3, will include panel discussions about topics such "how to make change stick with organizers who are having an impact," a White House blog post said. It will also include booths for technology demonstrations, a student film contest, and musical performances.
Anyone can nominate potential attendees until Sep. 10.