DOT to Fund Midsize 'Smart City'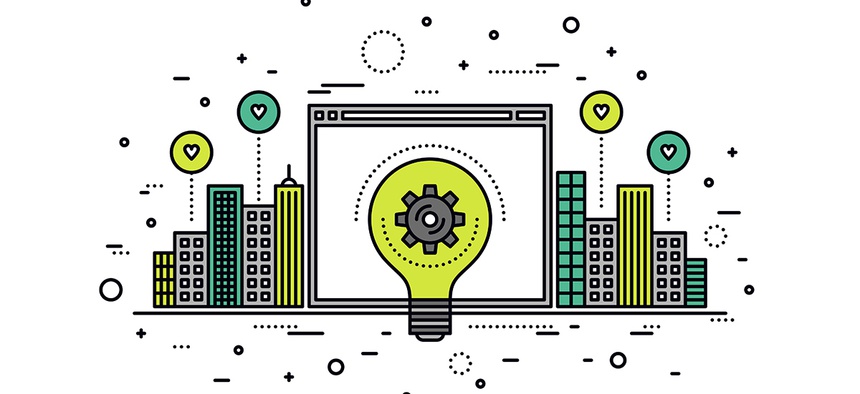 The Transportation Department wants one U.S. city to serve as a laboratory demonstrating how connected machines and sensors -- including driverless cars and high-tech public transportation -- can improve daily life for citizens. 
On Monday, Secretary Anthony Foxx announced a "Smart City Challenge," promising up to $40 million to the mid-size city with the best blueprint depicting "what a fully integrated, forward-looking urban transportation network looks like," he wrote in a blog post.
DOT is specifically looking for cities with between 200,000 and 850,000 citizens and an established public transportation system, according to the challenge rules. (Holding company Vulcan Inc. plans to award up to $10 million to the winner, though the city is required to work with Vulcan to get that money.)
In an animated video sketching out a vision of futuristic city, DOT illustrated a town in which stoplights turned green as cars approached, cars communicated with other vehicles to ease traffic, and taxis pull up just as commuter trains arrive. 
During a conference call announcing the challenge, Foxx said he was also envisioning cities with sophisticated smart grid technology and electric vehicles, but that the challenge's parameters are intentionally broad to give cities "a chance to develop their own variations on what they believe a smart city should be," which "gives us the best chance of helping to define that term."
The Smart City Challenge is part of the department's broader effort to invest in, and learn about, emerging technology, especially as the private sector rapidly advances connected and autonomous vehicles. DOT has connected car pilot programs in New York City, Tampa, as well as in Montana, Foxx wrote in a blog post.
"We're updating our policy position on autonomous vehicles," he wrote. "We're working to integrate unmanned aircraft into our skies. We've even hired our first chief data officer."
At a recent Washington Post event, Foxx explained the department is trying to "lean in" to the private sector, to let the creators of new technology know "that we want to help things get to the marketplace."
He described a recent trip to Israel where he met a young company re-engineering the wheels of cars to help them move more efficiently. 
Responding to criticism that DOT has been too slow to support driverless vehicles, Foxx said the department has "reached out to the firms that are developing autonomous cars," in part to discuss how regulations can be refined to accommodate new technology. 
Self-parking cars, for instance, are hindered by DOT regulations that require a "human foot" to be controlling the brake, he said.
"So for those companies that are looking at that technology, we actually do have some barriers," Foxx said.
During the media call, Foxx said "changes to our approach to autonomous vehicles will come in the next several weeks."
The department is collecting Smart City proposals until Feb. 4 and plans to have finalists by May and a winner in June. 
(Image via Bloomua/Shutterstock.com)