'Unconventional' Ideas Wanted by DARPA Office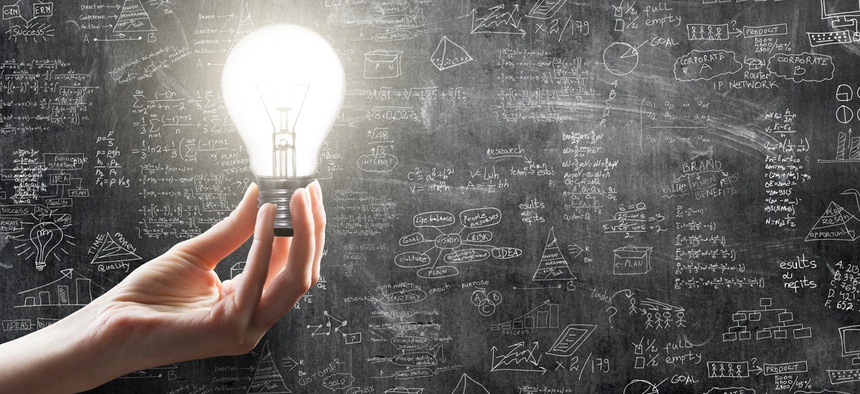 The Defense Advanced Research Projects Agency's Information Innovation Office is in the market for a few good revolutionary IT ideas.
A recently posted 39-page Broad Agency Announcement details the types of innovative information science and technology proposals the office is on the hunt for, as well as those it plans to avoid, i.e. improvements on past ground-breaking inventions.
The Information Innovation Office, or I2O, "seeks unconventional approaches that are outside the mainstream, challenge accepted assumptions, and have the potential to radically change established practice," the notice stated.
The office is looking for proposals pertaining to one of two broad areas of research.
The first area includes ideas designed to empower humans in the information ecosystem. This could mean anything from a tool to provide a deeper understanding of a collection of data sets, to an app meant to take advantage of the increasingly advanced level of computing power and network bandwidth.
I2O is also interested in proposals meant to advance cybersecurity. In particular, it's looking for ideas on attack-resilient software but is open to proposals focused on software‐based capabilities that could offer the country a significant information advantage.
Government field experts will be tasked with reviewing proposals based on their scientific and technical merit, according to the notice. They will also take into account how well the idea aligns with the agency's mission and its cost.
The number of awards, along with their monetary prize, will be determined on a case-by-case basis, according to the notice.
The proposals should not have already been completed, nor have already received funding.
Proposals are not due until next summer, but they will be reviewed on a rolling basis throughout the period of solicitation.
(Image via 4Max/ Shutterstock.com)