New York Stock Exchange Suspends Trading Following 'Technical Issue'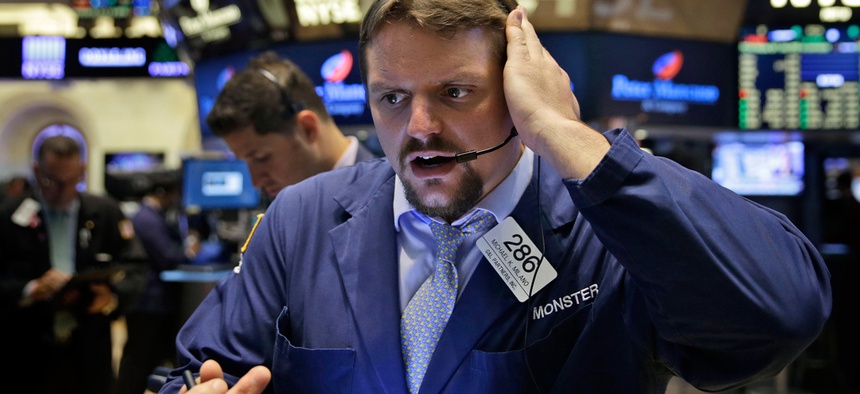 In what's been an unusual day for high-profile tech glitches, the New York Stock Exchange suspended trading late Wednesday morning. A NYSE spokesperson cited a "technical issue" in a statement to Bloomberg and said more updates will soon follow.
The announcement came several hours after United Airlines temporarily grounded its planes due to an "automation issue." There's no indication right now that the two issues are related.
According to the exchange's market status webpage, trading was suspended more than an hour after a Wednesday-morning hitch was resolved. But media reports suggest that the technical issue is still ongoing, and further information about the trade suspension is not yet available.
United was experiencing "a network connectivity issue," but resolved the problem by about 10 a.m. Wednesday. The Department of Homeland Security told CNN that there doesn't appear to be anything fishy about the two incidents.
DHS tells @jimsciutto: "no signs of malicious activity at this time" with regard to @nyse and @united situations.

— CNN NationalSecurity (@NatSecCNN) July 8, 2015
According to a reporter with NBC News, there's no end in sight for the stock market suspension.
New York Stock Exchange tells CNBC that they are "working on a major technical issue." All open orders cancelled. No timetable on reopen.

— Tom Winter (@Tom_Winter) July 8, 2015