Russian Astronaut Throws Satellite Into Space for Peru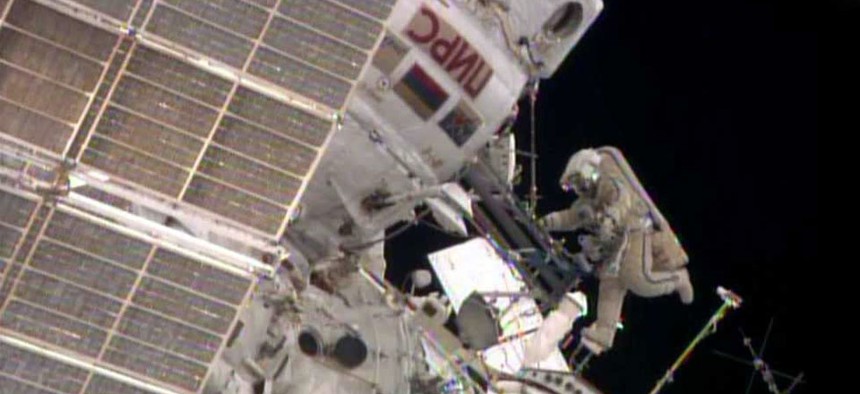 Today, a Russian astronaut got to throw a teeny tiny satellite into space . Oleg Artemyev was enjoying a spacewalk today, and 22 minutes into his walk, he launched the nanosatellite.
The satellite is seriously small. It is just four inches on each side and weighs a little over two pounds. It will take infrared photos of the Earth for Peru.
Here's the adorable tiny satellite floating away:
The International Space Station has been used to launch satellites before. Artemyev was joined by Alexander Skvortsov while spacewalking. Together, they worked on "science sample collection" and other experiments. They strolled through space for a total six hours and fifteen minutes.
You can watch them launch the satellite here: