Your Local TV News Station Would Like to Buy a Drone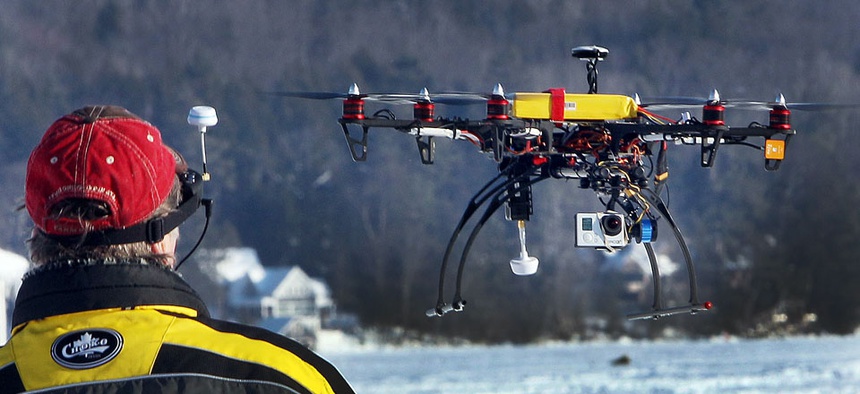 Every reporter knows the feeling of wanting to get closer to the action. There are a lot of traditional ways to achieve this – inside sources, telephoto lenses, news helicopters, just to name a few. But now that ever-cheaper drones can be outfitted with cameras, journalists have a whole new way to get a better angle on a story. And they want to use it.
The problem is that in the United States, despite the increasing use of drones for things likephotographing real estate, there are no real rules to control their commercial operation. The FAA is in charge of regulating "unmanned aircraft systems," but they have been slow to formulate guidelines, and have admitted they won't meet the 2015 deadline for doing so. In the meantime, it's technically illegal to operate a UAS for commercial use, and can result in a $10,000 fine, though that law is only enforced on occasion.
A recent case in Connecticut is testing whether limiting the use of a private drone amounts to the muzzling of free speech. An employee of a Hartford television station ran into some trouble when he used a small camera-equipped drone to take footage of the aftermath of a car wreck on February 1. Cops on the scene told Pedro Rivera he had to ground the aircraft, then reported him to his employer, saying that he had interfered with their investigation of the crash. Rivera was suspended from his job for one week without pay as a result.
A police spokesman later said that the cops acted out of concern for the privacy of the deceased victim, whose body was hanging out of the wreckage, as well as for the safety of the investigating officers.