The Bitcoin of Governance Could Be Coming Soon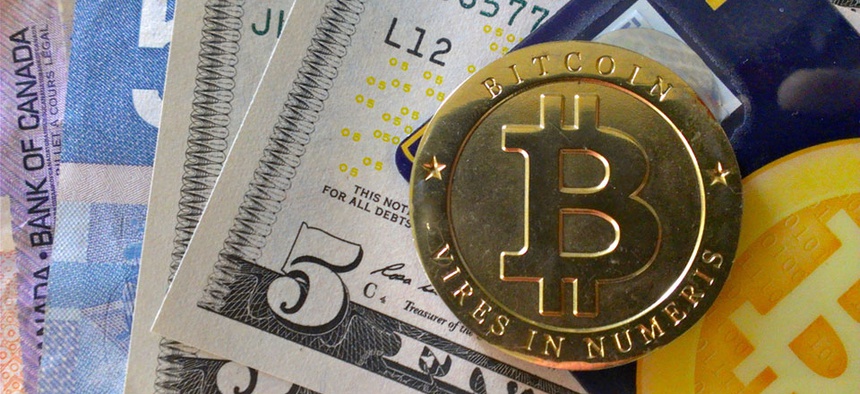 I left Istanbul in mid-June to join a 10-week program in Silicon Valley to solve global grand challenges through technology. On the first day, futurist and director of engineering at Google, Ray Kurzweil, and futurist and CEO of X PRIZE foundation, Peter Diamandis, laid out our mission at Singularity University: Create a positive impact on a billion people in a decade and create disruptive innovation. The first thing that came to my mind were the demonstrations and police crackdowns I had just left behind in Turkey, and whether there was a way to disrupt this failed system of governance.
I wasn't the only one asking that question—80 of us from 35 different countries spent the summer at Singularity University's NASA Ames Research Center to devise solutions on eight global issues: water, security, poverty, energy, environment, food, global health, and education. We would be tackling these problems through so-called exponential technologies, such as artificial intelligence and robotics, biotechnology and bioinformatics, medicine and neuroscience, nanotechnology and digital fabrication, networks and computing systems, energy and environmental systems, and space and physical sciences. Yet no matter what we propose for these grand challenges, governments will ultimately form policies aimed at addressing these pressing issues. Unless we improve governance, our solutions are futile.
After late-night discussions with my classmates acknowledging this reality, six of us started a project called 
Bitgov
 which ‪enables citizens to vote on proposed legislation anywhere and anytime, regardless of nationality. It aims to make it easy for people to understand legislation, but also to express their opinions and join in the decision-making process.
Learn how the technology works at Quartz. 
Gulay Ozkan is an Istanbul-based entrepreneur and founder of the Go Program for entrepreneurship and innovation.
(Image via Flickr user zcopley)