How Obama's Tech Tools are Changing the Debate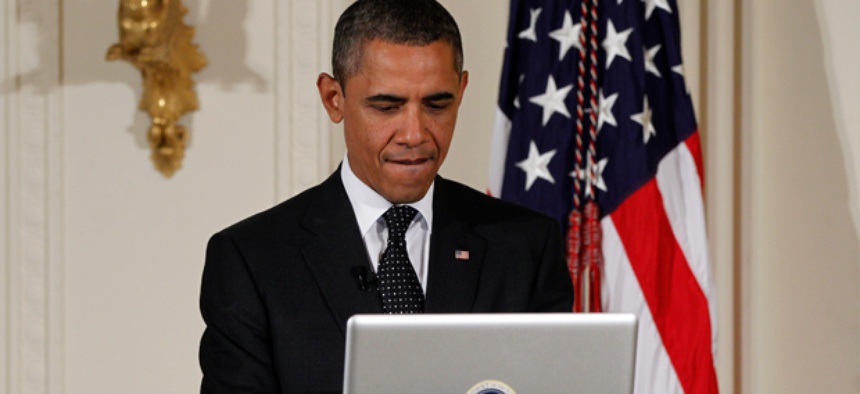 Just 10 days after a petition supporting cell phone unlocking posted to the White House's We the People site surpassed the 100,000-signature mark that triggers an official response, the Obama Administration today replied, saying, "The White House agrees with the 114,000 of you who believe that consumers should be able to unlock their cell phones without risking criminal or other penalties." (The technologists organizing around the petition had offered an incentive: They'd jailbreak one phone for anyone who'd contribute a signature.) The response is signed by R. David Edelman, a senior White House adviser on Internet policy who is just a half-dozen years removed from his senior year at Yale. A pro-unlocking policy, said the statement, is "common sense, crucial for protecting consumer choice, and important for ensuring we continue to have the vibrant, competitive wireless market that delivers innovative products and solid service to meet consumers' needs."
The episode is of a piece with a pattern that's the talk of policy circles. The Obama Administration's fluffy not-quite-press engagements -- not just the We the People petition site, but also things like its Google Hangouts -- keep nudging conversations. And for all the fuss over the goofy White House response to request that the federal government build its own Death Star, there's something bigger at work. In a recent article titled "Obama, the Puppet Master," Politico's Mike Allen and Jim VandeHei argued the White House has "taken old tricks for shaping coverage" and "put them on steroids," bypassing the traditional press -- and, by implication, accountability. But that framing doesn't fully capture what's actually going on.
Partly by design (i.e., the self-locking of the Obama Administration into public participation) and partly a product of the fact that people who mix it up online and who work in government both lean nerdy, we're witnessing the White House's digital platforms draw attention to obscure, often intensely geeky issues and turn them into major policy issues.