Chinese banks force Suntech into bankruptcy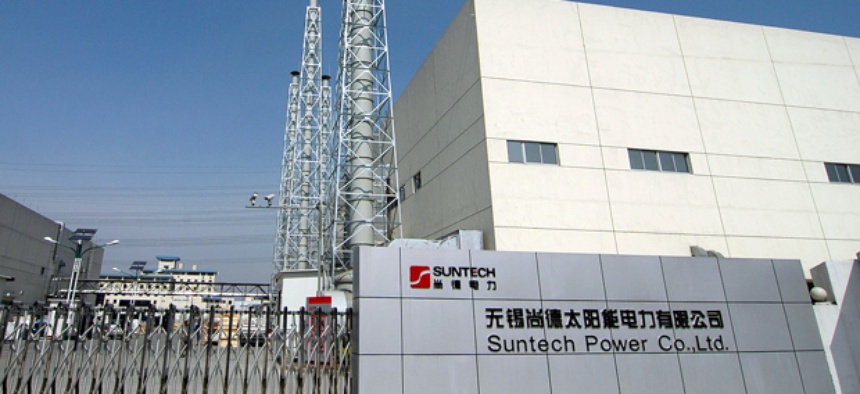 Solar panel maker Suntech said today that eight Chinese banks had filed a petition with a local court to declare the company's Chinese operations bankrupt. Once the world's biggest solar module manufacturer, Suntech's Chinese subsidiary, Wuxi Suntech Power Holdings, owes $1.4 billion to Chinese banks, according to a presentation made to bondholders last November. This morning, Suntech had a market cap of $106 million.
The Suntech saga is being watched closely as a bellwether for the global solar industry. Fueled by cheap government loans, Suntech, Yingli, Trina and other photovoltaic panel manufacturers ramped up production in recent years, sending panel prices plummeting 75% and capturing a large share of the worldwide market. China is now home to about 80% of global solar module manufacturing capacity. The Chinese solar expansion set off a boom in Europe and the US as installers took advantage of cheap solar panels to expand their business. The collapse of Suntech and other Chinese manufacturers could leave installers like SolarCity on the hook for hundreds of millions in warranties. Having helped build a global solar industry in less than a decade, the question now is whether the Chinese government will engineer its contraction to shrink capacity and allow the surviving companies to thrive.