In a race between a self-driving car and a pro race-car driver, who wins?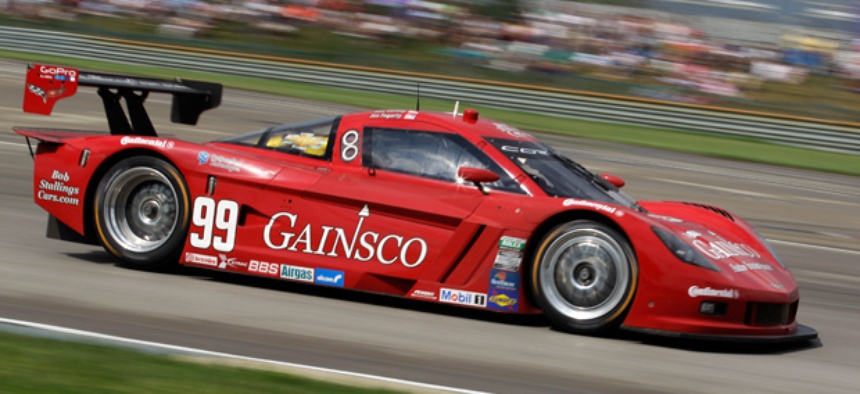 A self-driving car and a seasoned race-car driver each speed around Northern California's three-mile Thunderhill Raceway loop. Which car will get the fastest time?
Before you place your bets, a little setup: Send a pro out on a racetrack, and the driver will automatically find what is mathematically the quickest route around it. They navigate with such adept muscle memory that elite drivers can handle sudden changes in friction on the road without increasing cognitive workload.
The autonomous vehicle is a creation from the Center for Automotive Research at Stanford (CARS). "We tried to model [the self-driving car] after what we've learned from the best race-car drivers," explained Chris Gerdes, the program's director, yesterday at The Atlantic's Big Science Summit in San Jose, California.
So who would win in a battle between skilled human and a wheeled robot imitator? Humans, of course. But only by a few measly seconds.
"What the human drivers do is consistently feel out the limits of the car and push it just a little bit farther," explained Gerdes. "When you look at what the car is capable of and what humans achieve, that gap is really actually small."