NASA awards $137.3 million in Space Launch System contracts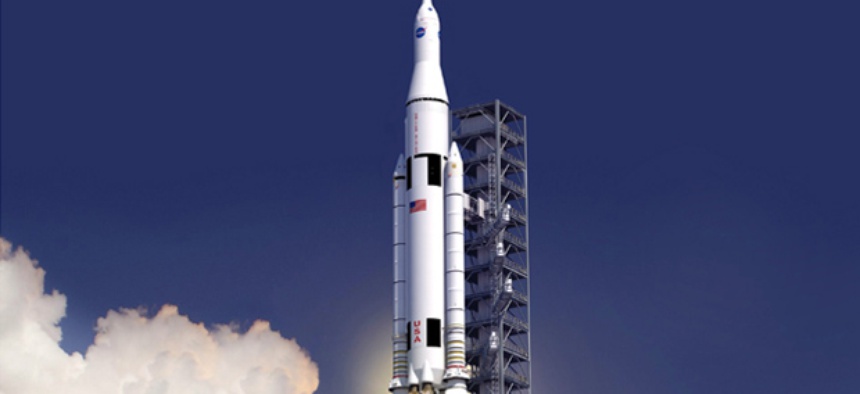 NASA awarded three contracts totaling $137.3 million to upgrade an advanced booster for the space launch system, a heavy-lift rocket for exploration beyond low Earth orbit, the agency announced.
ATK Launch Systems will develop improvements for a solid-fueled booster. Dynetics was selected to produce and test several primary components of the F-1 rocket engine that had been developed for the Apollo Program. Northrop Grumman Corporation Aerospace Systems will develop low-cost manufacturing techniques for composite propellant tanks.
Additional contracts are being negotiated, NASA indicated.  The first flight test is scheduled for 2017.