Coalition launched to lobby support for Internet radio bill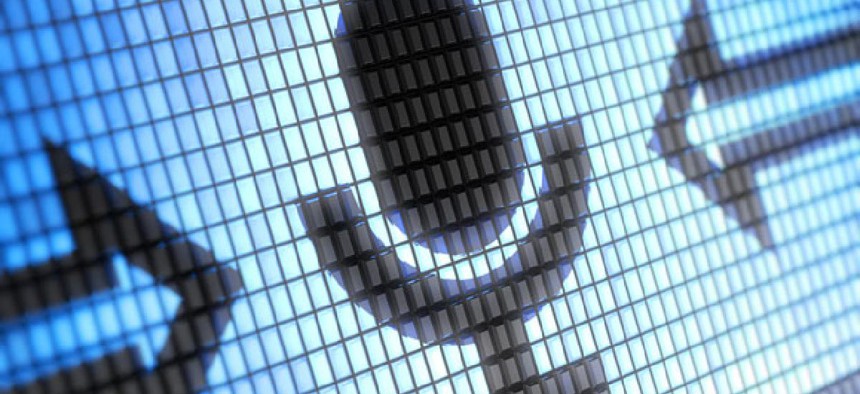 Internet radio firms joined by broadcasters and some tech groups are launching a new coalition Thursday to help rally support for legislation that would lower the royalties paid by Internet radio providers.
The Internet Radio Fairness Coalition will push lawmakers to pass legislation introduced last month in the House by Reps. Jason Chaffetz, R-Utah, and Jared Polis, R-Colo., and in the Senate by Ron Wyden, D-Ore., that would require the Copyright Royalty Board to use the same standard for setting royalty rates paid by Internet radio providers that it uses for satellite and cable music providers.
The founding members of the coalition include Pandora, which lobbied hard for the legislation, as well as the Computer and Communications Industry Association (CCIA), the Consumer Electronics Association (CEA), the Digital Media Association, and broadcasters Clear Channel Media and Entertainment and Salem Communications. Pandora is a member of both CCIA and CEA.
Internet radio providers such as Pandora and traditional radio stations that simulcast music over the Internet complain that they pay much higher royalty rates than cable and satellite music providers. Broadcasters, however, currently pay nothing for playing a performer's music on a traditional terrestrial radio station. Pandora has joined the music industry in complaining about this in the past but now says it does not want the long-running battle over the issue to derail its efforts to lower the rates Internet radio providers pay.
"Legislation that establishes a fair royalty rate setting-standard for Internet radio will drive investment in webcasting, which ultimately offers greater opportunities and more revenue for working artists," Pandora founder and chief strategy officer Tim Westergren said in a statement. "When the digital music sector is allowed to grow and innovate, everybody wins."
The National Association of Broadcasters managed to derail an effort led by the music industry in the 111th Congress to pass legislation that would have required terrestrial radio stations to begin paying fees to performers for playing their music on traditional radio stations. Rep. Jerry Nadler, D-N.Y., is working on draft legislation that would require broadcasters to pay higher royalties when they play music on the Internet to make up for not paying fees to performers when playing their music over traditional terrestrial radio. Broadcasters, however, have long argued that performers benefit from the free exposure they get from airplay on traditional radio stations.
"We believe that market-based solutions are the way to go," Clear Channel CEO Bob Pittman said in a statement. His firm has inked deals with a handful of record labels to begin paying performers for playing their music on traditional terrestrial radio stations in exchange for paying them lower fees when their music is played over the Internet. "But in the absence of these agreements, the [Copyright Royalty Board] needs to have and consider more relevant information so they are better able to develop a rate structure that will lead to a healthy, sustainable Internet radio marketplace."
The House Judiciary Committee is expected to hold a hearing on the issue of music royalty fees later this fall when Congress returns after the November election for a lame-duck session. Any other action on the issue will likely have to wait until next year.
(Image via Pavel Ignatov/Shutterstock.com)