Boeing's Phantom Eye drone makes pilots superfluous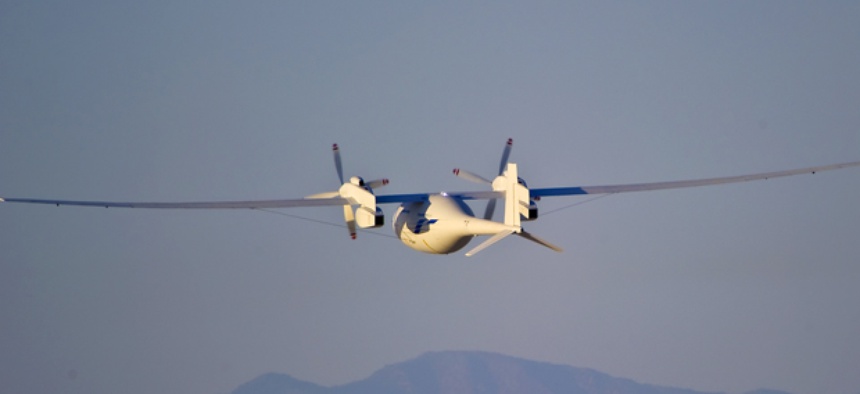 An experimental drone designed by Boeing Co. to stay in the air for as long as four days completed its first test flight above the Mojave Desert at Edwards Air Force Base, Calif., the aerospace contractor announced.
The longest duration reconnaissance planes typically fly is about 30 hours, notes the Los Angeles Times. Unlike existing combat drones that are controlled remotely by a human pilot, the Phantom Eye can be controlled by a computer, the report added. The drone is propelled by liquid hydrogen, an alternative green fuel.
On touching down, the test vehicle was damaged when its landing gear dug into the lake bed and broke. Boeing said engineers were assessing the demo flight and would put the Phantom Eye through more difficult test flights in the future.
It took Boeing about four years to get the Phantom Eye to the runway, the newspaper reported. Boeing does not have a contract for its development.