Industry sees promise in open government contests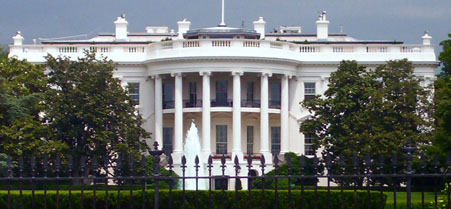 031110whitehouseNGins (Mar. 11) - stock.xchng
The White House's push for agencies to dangle prize money in front of the public to solve the government's problems should jump-start creativity, according to some information technology contractors.
The White House late Monday released a memorandum explaining how agencies can legally coordinate contests to solicit ideas for using technology to modernize government. The move was prompted by a December 2009 directive that required the Office of Management and Budget to establish guidelines on incentive-based strategies to enhance open government, which encompasses agency transparency, industry collaboration and public participation.
But Monday's memo extended beyond open government, encouraging the use of prizes to promote innovation and address other national priorities. The memo reads more like an endorsement than a set of restrictions and could spur innovation not just governmentwide, but nationwide, industry observers said.
"It's almost like encouraging agencies to test the limits of their mandate -- which is very brave and forward-thinking," said Guido Jouret, chief technology officer for Cisco's emerging technologies group, after reading the 12-page document. "It's almost like exhorting them, to say: 'Here are some of the objections you might come across, but here are some ways to incorporate [prizes] nonetheless.' "
For example, the Commerce Department is authorized by law to bestow a Commercial Space Achievement Award, but other agencies without explicit mandates can turn grant programs into prizes or use federal acquisition regulations when the reward is for a good or service that benefits the government, according to the guidance. OMB officials this week cited the results of a successful contest where NetFlix awarded a $1 million prize in September 2009 to developers that improved the software the video rental company uses to personalize movie recommendations for customers.
"I do believe that these prizes are going to become a greater part of innovation, whether it's in companies or in government," Jouret said.
Cisco in January launched its second $250,000 I Prize contest , which invites entrepreneurs to submit inventions that could become billion-dollar business ideas for the networking provider. Rather than call on contestants to solve a specific problem, the competition leaves the challenge open-ended and asks that entrants' proposed Internet applications enhance one of four broad areas: work, life, education and entertainment.
Open-ended challenges work well in the private sector, where transparency is less of an issue, Jouret said. But closed challenges that demand the winner solve a predefined problem might work better in government, where the judging is more likely to be scrutinized, he noted.
"The problem with an open prize is the idea of what constitutes success is a bit fuzzy," he said. With closed problems, such as calling on citizens to devise a vaccine that does not require refrigeration, "there is a clear sense of accomplishment. Without a doubt, people can see why the winning entry actually won."
Evaluating entrants fairly will be one of the key tests for the Obama administration as it moves forward with contests, said Susie Adams, chief technology officer for Microsoft Federal. "Everything that they've been doing so far has been done in good faith," she said. "It could easily get out of hand, if it's not properly managed." The memo is the White House's first attempt to ensure proper oversight, she added.
Any hint of impropriety could prompt citizens to stop participating, which would defeat the purpose of crowdsourcing - a method of tapping the masses for solutions. Allowing the public to decide the winner through online votes -- a common Obama administration practice -- would not necessarily prevent someone from rigging the contest, Adams noted. Citizens could manipulate the tally by creating 500 online aliases and voting 500 times, hacking into the database or using other circumventions, according to Adams. "I'm sure people have figured out how to do this, especially if money is involved," she said.
Microsoft tried to establish a fair, representative voting population in February, during the company's first-ever state and local government Windows Azure application development contest . Microsoft customers and the public were allowed to rate entries online in a competition that pitted Microsoft's business partners against each other to invent tools for states and localities built on the Azure Web-based operating system. In addition to Internet users, the judges included state and local government leaders and Microsoft officials. The winner, software provider MapDotNet, received $10,000 for creating Miami 311, a map service that allows citizens in Miami-Dade County to monitor and evaluate nonemergency requests, such as pothole repairs, to a municipal service hotline.
On Tuesday, the day after the administration issued the contest memo, the John S. and James L. Knight Foundation announced it is collaborating with the Federal Communications Commission on a contest to develop online tools that will make it easer for citizens to access government services. A panel of experts will determine the winners, and the public separately will vote for several people's choice awards. Knight will commit $100,000 in prize money.
The administration's plan to outsource agency innovation to the public using prize money raises questions about the purpose of government employees, some industry officials said. While it is certainly helpful to seek ideas from as many people as possible, it should be the job of agency employees to solve agency challenges and problems, said a technology consulting firm executive who wished to remain anonymous because the company provides services to the federal government.
Jouret disagreed with the notion that employees have all the answers, adding sometimes outside perspectives are necessary to fuel in-house innovation. "If you're working on something every day, you're less likely to have a breakthrough idea," he said. "You know too much. You're less likely to extrapolate."
The concern is if the challenge poses a question agency personnel simultaneously are attempting to answer, Jouret said. Such a contest would be a disincentive for employees, who might feel they can get more recognition by leaving the government to compete as a private citizen.
Adams suggested, "The government's willingness to have internal contests as well would help alleviate that."