FCW Insider: Sept. 24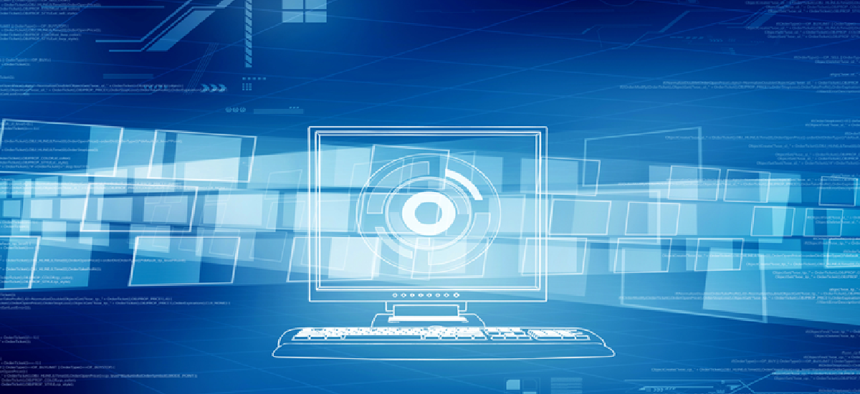 Software defined networking was still an emergent technology when the General Services Administration drew up the $50 billion Enterprise Infrastructure Solutions telecommunications software. In recent weeks, however, GSA has asked vendors about software-defined networking ordering and pricing under EIS. Mark Rockwell reports.
Lawmakers are hashing out the final contents of the 2020 National Defense Authorization Act this week on Capitol Hill. This year's conference may be quiet when it comes to acquisition reform in the defense bill. Lauren C. Williams reports that experts are looking to the 2021 bill for some of the big tech buying changes suggested by the congressionally mandated Section 809 Panel.
While new federal dollars for election security are welcome, experts caution that more money might be required and more direction from lawmakers are needed on how to spend the money in the form of new legislation to put smart policy behind congressional outlays. Derek B. Johnson has more.
Top Stories
*** Kshmendra Paul, who has held multiple senior tech appointments across government, was named chief data officer at the Department of Veterans Affairs. Paul's full job title is executive director for Data Governance and Analytics and CDO.
*** According to the Congressional Budget Office, a bill to allow federal employees to make changes to their health benefits government shutdowns won't have any effect on direct or discretionary spending. The bill, which was advanced by the House Committee on Oversight and Reform in June, would designate some staff at the Office of Personnel Management who are charged with processing enrollment changes as emergency personnel.
*** Defense research heads highlighted concern on how immigration affects the science, technology, engineering and mathematics talent pool needed to develop future warfighting capabilities.
Steven Walker, the Defense Advanced Research Projects Agency's director, noted fewer international students were coming to get educated and do research in the U.S. during the Center for Strategic and International Studies' National Security Innovation Partnership Conference Sept. 23.
"I don't think we're getting quite as many kids coming here, being educated, and staying as we used to, which is a problem, I think. Walker said. He named STEM workforce challenges as a strategic problem for the United States, especially as reliance on developing emerging technologies, such as AI, are becoming increasingly critical to defense.
Lisa Porter, the Defense Department's deputy undersecretary for research and engineering, made similar comments at the event, saying the U.S. should "double down" on international recruitment.
"If the Chinese want to send their best people here, great. Let them stay," she said. "We should want people to come here and stay; that should be our goal. We should double down on that goal."