FCW Insider: Feb. 14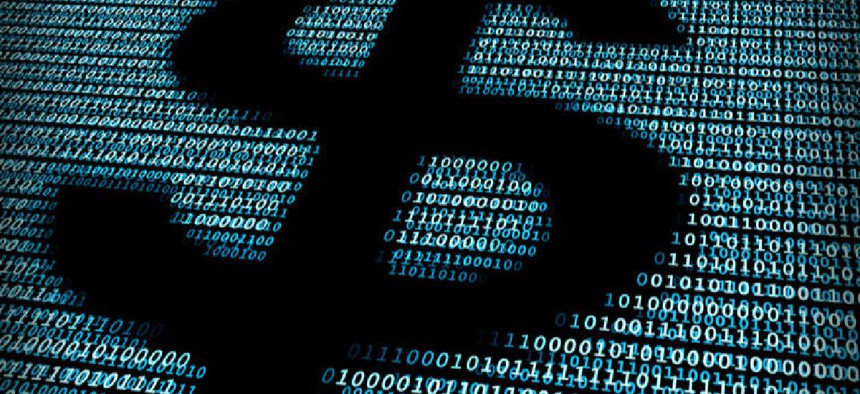 A long-sought 1.9 percent pay raise for civilian federal employees appears to be packaged in appropriations bills to keep the government fully open for the rest of the fiscal year, but a bid to supply back pay for low-wage contractors didn't make the final cut.
The Department of Defense is considering putting the recommendations of the Section 809 Commission into practice. Assistant Secretary for Defense Acquisition Kevin Fahey said his office is looking to scrap DOD 5000 acquisition requirements to come up with something more useful for software buying. Lauren C. Williams reports.
Michael Wooten, a senior advisor on acquisitions at the Federal Student Aid office, was nominated to lead the Office of Federal Procurement Policy. Adam Mazmanian has more.
CISA director Chris Krebs told lawmakers Feb. 13 that some states and localities are still struggling to practice basic cyber hygiene when it comes to securing election infrastructure. Krebs and other experts are also pushing states to acquire voting tech that supports post-election audits. Derek B. Johnson explains.
According to union leaders and stakeholders, the 35-day shutdown made the U.S. airspace less safe and froze needed modernization and policy development. Get the story from Chase Gunter.
Quick Hits
*** The Presidential Innovation Fellows are back for another year. The Technology Transformation Services, based at the General Services Administration, announced the program's sixth class.
The 17 fellows will spend their yearlong tour of duty working at the U.S. Marine Corps, GSA, the Office of Management and Budget, the National Institutes of Health, the Food and Drug Administration, the U.S. Agency for Global Media, as well as the Departments of Agriculture, Commerce, State, Transportation and Veterans Affairs.
"This year's PIF class is an impressive team of entrepreneurs, technologists, and designers committed to using their talents to give back to our country," said TTS Director Anil Cheriyan. "Their work plays a key role in shaping innovation within our government and furthers TTS's mission to improve the public's experience with the federal government."
*** Federal employees didn't wait until a shutdown to start before heading back to the Hart Senate office building for another silent protest in advance of Friday's funding deadline.
Hundreds of feds gathered in the Hart building lobby in silence with raised fists for 35 minutes, signifying the number of days of the most recent shutdown, dinging a bell every minute. On day 33 of the shutdown, federal employees organized a similar demonstration, after which roughly a dozen protestors were arrested outside Senate Majority Leader Mitch McConnell's (R-Ky.) office.
American Federation of Government Employees President J. David Cox said the purpose of the gathering was to "send a loud, clear message today the house of labor is in solidarity, standing firm against Donald Trump and anybody who would ever shut this government down again."
*** Newly retired National Security Agency director Adm. Michael Rogers has landed at cybersecurity firm Claroty as chairman of its board of advisors. Rogers, who was appointed to head the NSA and U.S. Cyber Command by President Barack Obama in 2014, is expected to guide and advise business and security leaders on emerging cybersecurity trends, according to a company statement.
*** Beginning Feb. 23, private drone owners will have to display their Federal Aviation Administration registration number on the outside of their aircraft and not tucked inside the battery compartment. The FAA rolled out the interim rule change on Feb. 13 because of law enforcement concerns the compartments, typically screwed shut, could be rigged by terrorists to explode when opened.
According to the rule, the potential risk to first responders from concealed explosives in errant private drones came up in an interagency meeting on in late 2016. The Department of Homeland Security sent a letter to the FAA administrator in May 2017 to highlight its specific concerns about the provision. FAA officials didn't act sooner because of pending litigation about registering drones that wasn't resolved until the 2018 National Defense Authorization Act was signed into law in December 2017.