Buying code with credit cards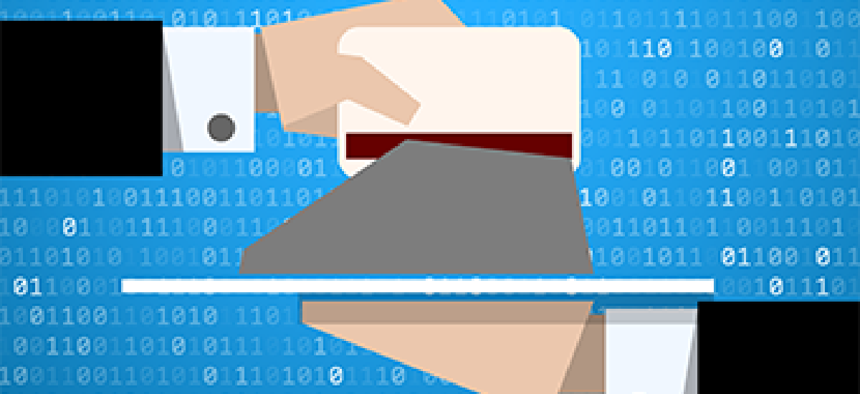 Who needs a full acquisition process to buy chunks of code?
The General Services Administration's 18F is planning an acquisition experiment in which small chunks of code could be paid for with "micro-purchase" authority -- $3,500 or less on a government credit card, the outfit announced in a blog post.
Here's the plan: On Monday, Oct. 26, 18F will post a "micro-purchase" tag on a GitHub issue in the CALC repository, with a "starting bid" of $3,499 and acceptance criteria, not requirements, laid out. The work will go to the lowest bidder, who will have 10 working days to deliver. If the lowest bidder doesn't come through, the next lowest bidder will get a 10-working-day crack at it, explained 18F "Bureaucracy Hacker" Dave Zvenyach.
The initial run will be limited to companies registered with the federal System of Award Management.
Micro-purchasing might have more of a reputation as an abused tool than as an agile innovation launch pad, and 18F (which is also developing the Communicart tracking tool to help feds manage credit card micro-purchases) acknowledges the risks in the new undertaking.
"It's true; this might be a terrible idea," Zvenyach wrote. "But at 18F, we're committed to experimentation, and we want to see what happens."
The "digital incubator" is willing to give it a shot.
"Our hypothesis is that vendors can ship great code under the micro-purchase threshold, and we see opportunity to use procurement authority in new and productive ways," Zvenyach wrote. "If it works, that would be fantastic. If it doesn't, it'll be an inexpensive experiment and we will have learned some new things."