CompTIA acquires TechAmerica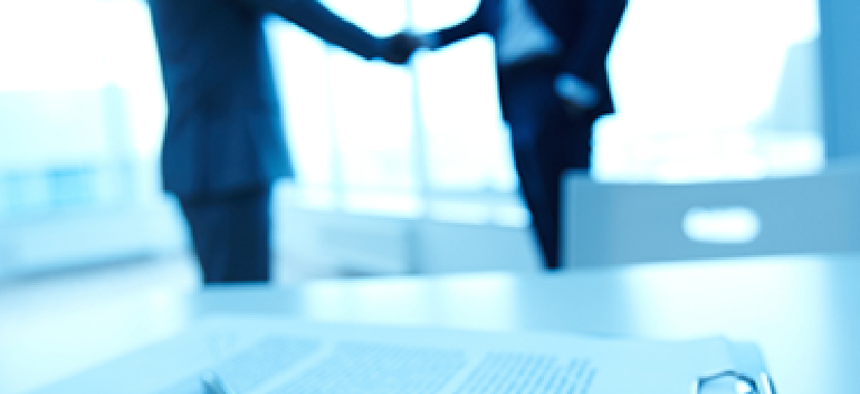 Computer industry group CompTIA has acquired the legally disentangled TechAmerica in a deal that expands CompTIA's reach into the enterprise and federal contracting environments.
The merger comes hard on the heels of TechAmerica settling a $5 million lawsuit with its rival, the Information Technology Industry Council, which had been bitterly contested since three employees left TechAmerica for ITI in November 2013. Terms of the legal settlement weren't disclosed.
CompTIA acquired TechAmerica on May 2, President and CEO Todd Thibodeaux told FCW in an interview, the same day the settlement with ITI was announced.
CompTIA's membership includes technology vendors, computer distributors, value-added resellers and solution providers, training organizations, consultants to the IT industry and technology users. The organization also provides professional certifications for the IT industry.
Some TechAmerica staff, including President and CEO Shawn Osborne, will leave the merged group. Osborne said in an interview with FCW that all of TechAmerica's policy, business intelligence and research functions will remain, however. The reductions will come in redundant business management functions like accounting and financial areas, he said.
Mike Hettinger, who became the association's senior vice president for the public sector in December will stay on, as will all of TechAmerica's policy staff, said Osborne.
Financial details of the CompTIA/TechAmerica merger were not disclosed. The combined entity, according to CompTIA, retains the CompTIA name, brand, leadership and board of directors, with one director from TechAmerica's board joining CompTIA's. The new tagline "The ICT Industry Trade Association" will be added to CompTIA's name to reflect the broader, industry-wide focus.
The merger, said Thibodeaux and Osborne, brings together TechAmerica's enterprise/government/policy expertise with CompTIA's strengths in technical certification and training.
"We're a one-stop shop for all things ICT [information technology and communications]," said Thibodeax. Although CompTIA's member roll includes large IT providers such as Intel and Microsoft, it is known for workforce training and certification, business education and best practices, and advocacy for small and medium-size-technology companies in the IT sector.
With the increasing federal emphasis on cloud computing, big data analytics and cybersecurity, Thibodeaux said TechAmerica members with experience in those areas, such as Lockheed Martin and Raytheon, will fill out the merged group's portfolio.
Osborne said TechAmerica had been talking with a number of organizations about a possible merger over the past few years as the organization saw repeated, though narrowing, annual losses. As TechAmerica stabilized, Osborne said, the "financial resources weren't there" for continued, substantial investment in future programs. "We began looking for merger partners. Our first choice was CompTIA."