Confirmation hearings could lead to drone policy review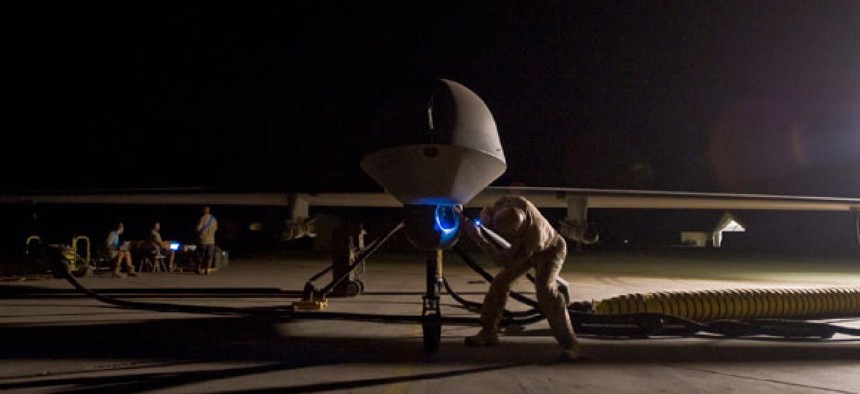 President Obama's nomination of John Brennan, who currently serves as the White House Senior Advisor for Counterterrorism, should occasion a debate regarding how the United States can best confront, respond to, or mitigate our most pressing security challenges, including the current counterterrorism strategy. In particular, John Brennan's nomination as CIA director should spur re-evaluation of the U.S. strategy of using unmanned drone aircraft in conducting lethal strikes against suspected terrorists.
Though drone strikes in Pakistan have fallen over the past two years, use of drones has increased exponentially in Yemen, and the number of attacks in Afghanistan last year spiked as well. As the appetite for active military engagement falls, with a nearly completed withdrawal from Iraq and impending drawdown in Afghanistan, the use of unmanned drones -- which offers deniability and no risk to American lives -- is alluring. Recent statements by administration officials demonstrate that there is increased reliance on drone strikes in U.S. counterterrorism strategy; indeed, their use might well spread to other countries in the Horn of Africa, the Sahel, and North Africa. Congress should also be playing a role, as noted in a recent Washington Post op-ed by Representative Ralph Ellison, D-MN,, who points out that the executive branch has been exercising unilateral authority over use of the drones with no oversight.