DOD to debut virtual desktops for certain highly classified programs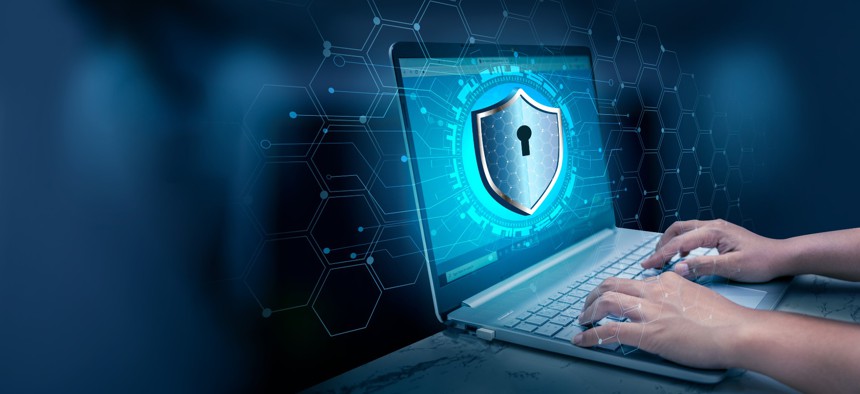 The Defense Department is bringing a virtual, cloud-based desktop solution to highly classified program systems with some of the toughest access requirements this summer. 
John Sherman, the Defense Department's chief information officer, revealed that the organization's new office charged with leading policy and oversight of information technology related to certain highly classified, limited access programs would sunset legacy desktop hardware known as "Chinstrap," according to written testimony submitted to the House Armed Services Committee. It will be replaced by the virtual desktop solution called Compartmentalized Enterprise Desktop (CED).
Cynthia Mendoza, the Defense Department's deputy chief information officer for the special access program information technology office, told FCW in an email that CED "transitions the department from an antiquated stand-alone desktop to a modern suite of enterprise capabilities and tools. The result is a cloud-based endpoint that provides efficient, effective, and improved support to the warfighter."
Special Access Programs are not run-of-the-mill classified activities. According to a DOD policy document from 2010, SAPs "must be established and maintained only when absolutely necessary to protect the nation's most sensitive capabilities; information; technologies; operations; and research, development, test and evaluation," or when required by acts of Congress. DOD personnel with active security clearances must demonstrate their "need to know" information contained in a SAP to an "access approval authority" in order to be cleared. 
Mendoza explained SAPs are characterized by "safeguarding and access requirements that exceed those normally required for information at the same classification level." 
The virtual desktop effort has been a key priority for the special access program information technology (SAP IT) office, which sits under the DOD chief information office. According to Sherman's testimony, Chinstrap decommissioning and the launch of CED will be finalized by the end of June.