What does a CR mean for DOD tech talent?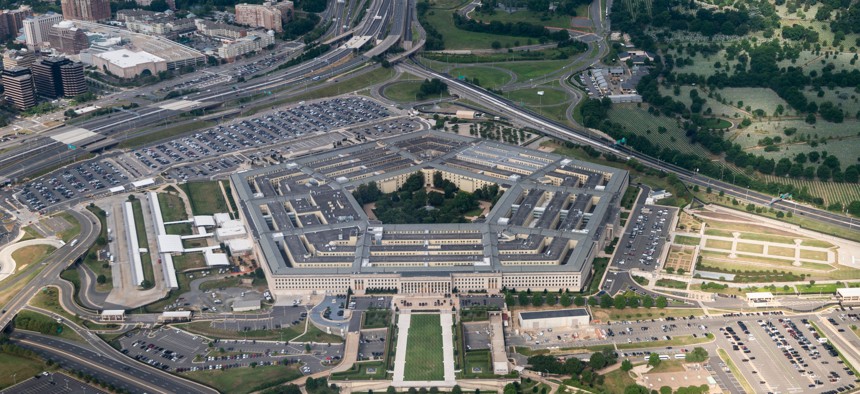 Lack of steady funding for fiscal 2022 could stress the Defense Department's already tenuous tech personnel needs as the military services grapple with recruitment and retention challenges among cyber talent. 
Congress appears poised to pass a continuing resolution to fund the government through March 11 to buy time for appropriators to finalize a full-year funding package for fiscal year 2022.
Senate Majority Leader Chuck Schumer said Feb. 14 that lawmakers "have come to good agreements on top-line numbers," suggesting that a full-year spending bill was coming and that in the meantime, a continuing resolution would be passed in time to avoid a government shutdown when funding expires Feb. 18.
A deal would be especially welcome at DOD, where the prospect of having to finish out the fiscal year under last year's spending package poses special problems, in part because of pay raises that have already taken effect.
Lt. Gen. Brian Kelly, the the Air Force's deputy chief of staff for manpower, personnel and services, testified during a House Armed Services Subcommittee on Military Personnel hearing on Feb. 8 that a year-long continuing resolution "erodes our ability to cover other costs" as they pay out higher wages authorized in the 2022 National Defense Authorization Act and stall permanent changes in station.
"A yearlong CR essentially equates to a $5.5 billion top line reduction in buying power. Within our personnel budgets, we are very appreciative of a pay raise for FY '22 for both military and civilian members, and believe it was absolutely necessary. But covering those bills under a reduced [military personnel] top line further erodes our ability to cover other costs," Kelly said.
Arnold Punaro, the board chair for the National Defense Industrial Association, told FCW that personnel and pay is affected first as inflation reduces the Pentagon's buying power as it faces the possibility of a yearlong continuing resolution. 
Punaro, who recently penned an op-ed for FCW's sibling publication Defense One that pegs the true cost of a full-year continuing resolution at $76 billion, said that stopgap funding could take a toll on employment inside and outside of government.
"When you start saying where are we going to cut if we don't have [the] $76 billion we thought we were going to have, you're going to start cutting the fast spending accounts," which include personnel, pay, and operation and maintenance accounts. Those are the ones that basically impact the civilian workforce in DOD," said Punaro, who has looked at DOD budget issues from the vantage point of a Marine Corps general and as staff director of the Senate Armed Services Committee. 
"You could be talking about furloughs, you could be talking about firings. And money isn't going to be there to sustain the size of the workforce we have when you have to lose that kind of money, because you have to go after the fast spending accounts...you can't save the money in time," Punaro said.
A prolonged continuing resolution could also hamper efforts by DOD to shore up its cybersecurity workforce and to modernize talent management systems.
Marine Corps Lt. Gen. David Ottignon, the deputy commandant for manpower and reserve affairs, testified that the Corps needs more money to modernize its talent management systems as part of its multi-year Talent Management 2030 effort. 
"A fundamental redesign of our personnel system is necessary to provide management talent and includes upgrading decade-old systems to the digital cloud-based technologies of today," Ottignon said. "Predictable funding will be a key to our success." 
If a FY22 spending bill passes in March, Punaro said that DOD would still have racked up $30 billion in lost purchasing power – and noted that spending the money could be a challenge, Punaro said, because funds for personnel and operations accounts are only good for a year. 
"So even when they get it…it's only good till the end of September. Now [research and development] and procurement is good for three to five years. So they are not in a use it or lose it situation. So again, this is why I'd say we're in budget chaos," Punaro said, adding that the current situation means the fiscal year 2023 budget will be "delayed significantly."