DOD wants more software factories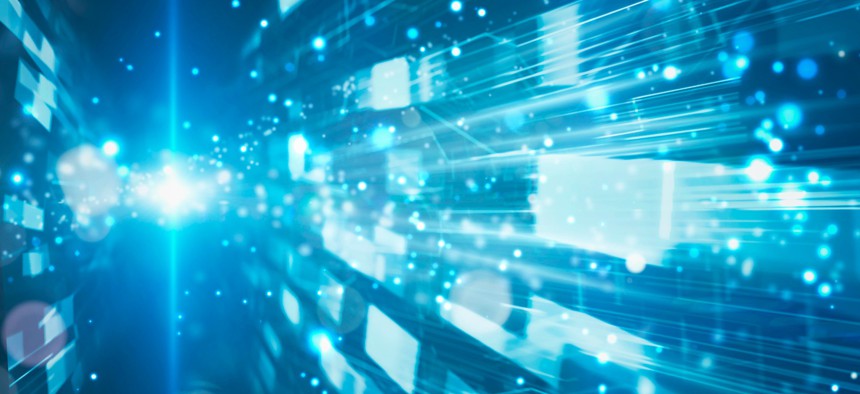 The Defense Department wants to make software factories a common presence across the department, according to a new strategy. To help do that, DOD is betting on expansion of special pathways designed for buying software.
"Transforming software delivery times from years to minutes will require significant change to our processes, policies, workforce, and technology," Hicks wrote."The DOD Software Modernization Strategy provides the approach for achieving faster delivery of software capabilities in support of Department priorities such as Joint All Domain Command and Control and artificial intelligence." 
DOD's chief information officer, undersecretary of defense for acquisition and sustainment, and the under secretary of defense for research and engineering will lead implementation through a steering group, according to memo dated Feb. 1 from Deputy Defense Secretary Kathleen Hicks. 
To measure progress, the steering group is expected to develop an implementation plan in the next 180 days, overseeing progress on key efforts such as increased use of software factories by DOD components and use of the software acquisition pathway.
Jason Weiss, the Pentagon's chief software officer, told reporters Feb. 7 that 35 programs currently use the software acquisition pathway, and the strategy is one of several ways to encourage people to use the program, which debuted in 2020. 
"We are looking at other ways that we can identify and motivate programs that do have software intensive programs, which by definition…could even be just risk, it may not even be cost," Weiss said. 
"And by leveraging and reusing some of the capabilities in these existing software factories, there's going to be a cost savings that could potentially be realized by these programs. So I think the best is yet to come for the 5000.87 software acquisition pathway."
The document released Feb. 4 is part of the larger digital modernization strategy unveiled in 2019 and will replace the DOD cloud strategy from 2018. The strategy seems to gather all of the department's recent initiatives targeting how it buys and delivers software with a key focus on software development and the popular factory model – which has yielded 29 entities. 
Eric Lofgren, a research fellow with the George Mason University's Center for Government Contracting, told FCW the memo shows that the software factory model is progressing but the question of being able to successfully propagate a culture remains.
"The software factories are good, but how do we bring these processes to the vast majority of DOD spending that really matters...that culture needs to come to the rest of the system," said Lofgren, who is working on a project that evaluates how to improve defense acquisition without significant reforms. 
"How do we get those bubbles – the ethos and the culture of those bubbles," such as the Defense Innovation Unit and AFWERX, he said, "to actually bridge to the real programs with the real money." 
The strategy outlines several goals, including improving DOD's cloud environment by maturing contracts and preparing for cloud infrastructure outside the continental U.S, as well as tweaking policy and making acquisition more agile. Moreover, the document acknowledges the need to use DevSecOps and the continuous authority to operate so software changes can be made quickly. (DOD released a separate memo that recognizes it as a part of the Risk Management Framework.) 
Weiss, the Pentagon's chief software officer, said software factories would be essential to developing future policy and collaborating across the department. 
"We're seeing lots of lessons learned start to percolate to the top, and a lot of collaboration taking place through things like our devsecops community of practice," Weiss said. "So it is a living and breathing ecosystem. And we are going to be looking at and listening to those software factories to determine what policy changes to prioritize and when to affect them."