Tricky to win U.S.-China cyber blame game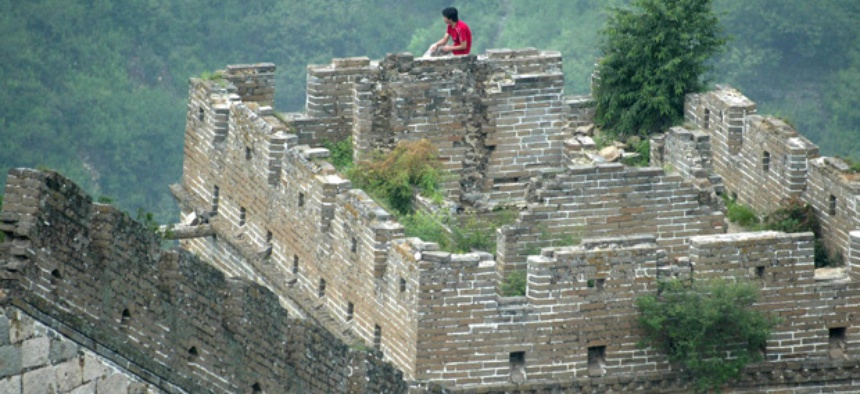 The Pentagon's annual report to Congress on China's military prowess, unshockingly, raised concerns about the country's cyber raids that are similar to those aired last year. Over the weekend, the Chinese government, in typical fashion, immediately disputed the allegations through state news media.
What's different is that this year's report arrived a couple of weeks after U.S. defense chief Leon Panetta and his counterpart Gen. Liang Guanglie met to, among other things, find ways of avoiding cyber operation misunderstandings.
In a Friday press briefing on the report, Dave Helvey, acting deputy assistant secretary of defense for East Asia, was careful to avoid directly blaming the Chinese assaults on state sponsors. When asked by a reporter if he meant the strikes were coming from the Chinese government or private citizens in China, he said, "To be clear, I just said it comes from China. I didn't specify the specific attribution."
The report and his observations, however, directly point to Chinese government motivations for the attacks. "Authoritative writings and China's persistent cyber intrusions indicates the likelihood that Beijing is using cyber network operations as a tool to collect strategic intelligence," the paper states.
Helvey added, "We note that China's investing in not only capabilities to better defend their networks but also they're looking at ways to use cyber for offensive operations. We also highlight a number of areas where we see China engaging in cyber activity focused on computer network exploitation. That continues to be a concern of ours . . . Secretary Panetta raised that with General Liang in their visit. So this is something that we continue to pay very careful attention to, and we've raised these concerns with the Chinese."
How long before U.S. officials are forced to drop the doublespeak and attribute the penetrations to the Chinese government?
Helvey even acknowledged the Pentagon's detection methods are getting better at pinpointing sources of hacks: "We see that there's a number of these operations that appear to originate from China. And as we learn more about them, we have a better understanding of the -- of the nature of those operations, and that helps us to say with greater confidence that some of these are in fact coming from China."
The weekend's fleeing, er, airplane flight by blind Chinese dissident Chen Guangcheng to New York apparently ended a separate diplomatic dustup for the two countries. The cyber-talk tangle may be harder for both sides to extricate themselves from.