DHS advisory board to examine 'going dark' encryption challenge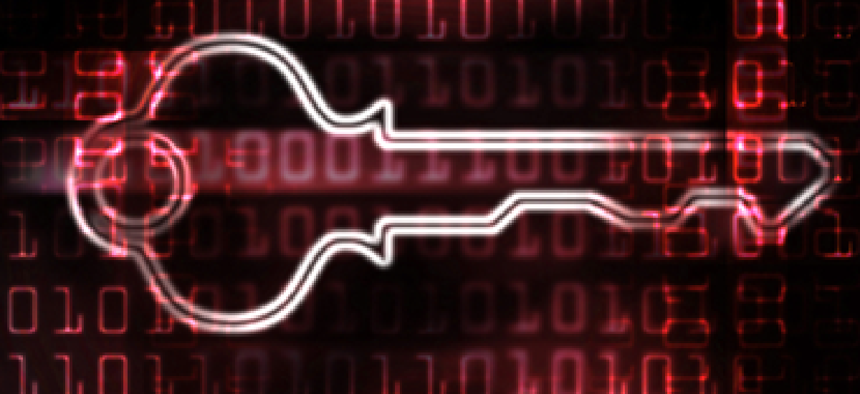 The Department of Homeland Security has created an advisory board to help agencies better coordinate and address encryption use by suspected criminals, earning praise from the House Homeland Security Committee.
House Homeland Security Committee Chairman Michael McCaul (R-Texas) approved of the move and indicated that the advisory group, which is seated in DHS' Homeland Security Advisory Council and comprised of public- and private-sector experts, would boost cooperation among law enforcement entities and private industry.
Since the advent of easily available encryption apps on smartphones and other devices, many in law enforcement, most notably former FBI Director James Comey, have been looking for a policy or legislative way for accessing encrypted communications via legal warrant. Comey memorably dubbed the phenomenon "going dark."
"I am pleased the Department is taking action to bring together the key players to address this and related security issues so we can find ways to improve cooperation between law enforcement, national security communities, private industry and others," McCaul said in a statement Dec. 19. "I look forward to continued engagement with the Department and its Homeland Security Advisory Council so we can better to keep criminals and terrorists from exploiting these technologies."
While much of the congressman's expressed concern is directed toward suspected terrorists using encryption to hide their online movements and communications, McCaul also emphasized how encryption and other technologies posed an ongoing impediment to state and local law enforcement agencies.
McCaul first requested the encryption group be created in an October letter to then-acting DHS Secretary Elaine Duke to examine how encrypted data and other advanced technologies have affected DHS component agencies and law enforcement investigations and operations.
"The technology, resources, and training required to effectively investigate crimes involving encrypted data and other advanced technological challenges often exceed the means available to many of these investigative agencies," he wrote. "DHS is well positioned to help drive solutions to these problems for state and local law enforcement agencies" and help build partnerships "between DHS and the private sector to work together to best support local law enforcement agencies."