Trade Groups: Other Countries Might Mirror DHS' Social Media Vetting For Travelers, And That's a Cyberthreat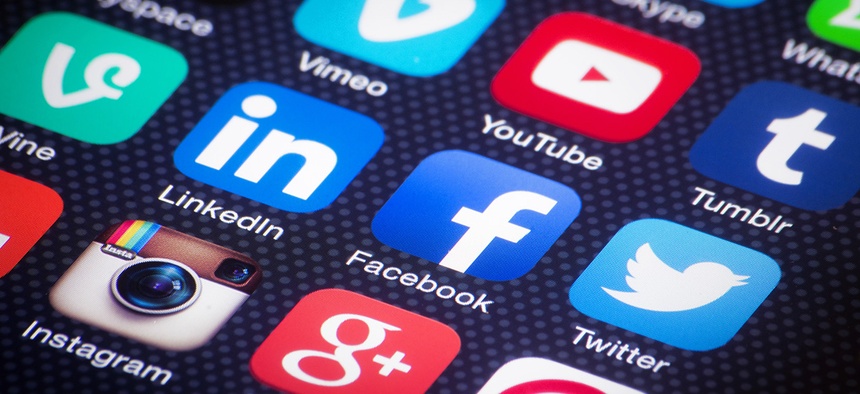 A potential Homeland Security Department policy that would require foreign travelers to hand over their social media passwords before entering could eventually pose a cybersecurity threat for Americans, a group of technology trade associations and advocacy groups argue.
Earlier this month, DHS Secretary John Kelly told the House Homeland Security Committee he would consider demanding online credentials from travelers—including what websites they visited—to identify potential threats to American citizens.
"If they don't want to give us that information, then they don't come," Kelly said during that hearing.
Several groups including the American Civil Liberties Union and the Consumer Technology Association have signed an open letter, published Tuesday, to express concern with such a policy, arguing it could prompt foreign governments to enact similar requirements for U.S. travelers.
If asked to hand over their credentials when entering other countries, American citizens would be giving up their sensitive, personal information, the letter said.  
"This would compromise U.S. economic security, cybersecurity and national security, as well as damage the U.S.'s relationships with foreign governments and their citizenry," the letter said. "The first rule of online security is simple: Do not share your passwords. No government agency should undermine security, privacy and other rights with a blanket policy of demanding passwords from individuals."
Under the suggested policy, DHS officials would easily be able to sift through foreign travelers' personal emails, texts and other messages.
"It would expose travelers and everyone in their social networks, including potentially millions of U.S. citizens, to excessive, unjustified scrutiny," the letter said.
Such a policy may also discourage travelers from using online accounts at all, and they may decide not to take their electronic devices with them when traveling for fear of being searched, the letter said.
Other co-signers included the Center for Democracy & Technology, the Electronic Frontier Foundation, and Lorrie Cranor, the Federal Trade Commission's former chief technologist.