Agencies Miss—But Come Close To—Cyber Deadlines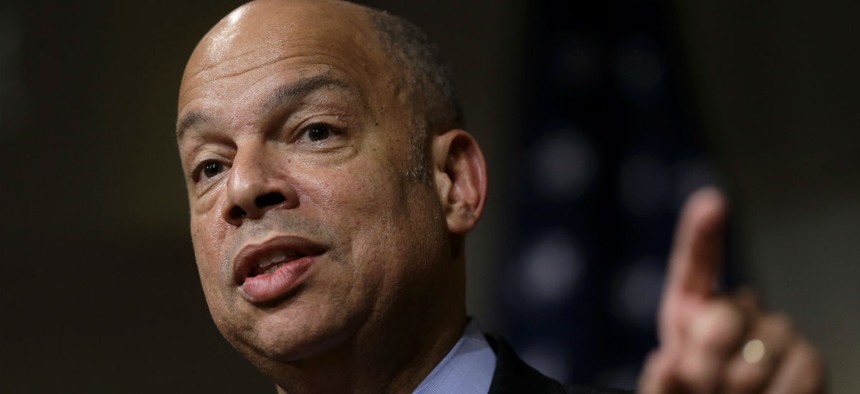 Days before President-elect Donald Trump takes office, parts of the federal government are scrambling to get their cyber practices in order.
While the Homeland Security Department has met its goals for deploying its own cyber protection system to all civilian cabinet-level agencies, some agencies have missed a White House deadline in transitioning their websites to the encrypted HTTPS protocol.
As his term winds down, Homeland Security Director Jeh Johnson released a statement describing DHS' progress in installing its threat detection program Einstein 3 Accelerated. That tool is now in 45 federal departments and agencies, protecting about 93 percent of the executive branch's civilian workforce.
» Get the best federal technology news and ideas delivered right to your inbox. Sign up here.
Einstein 1, which monitors network traffic, and Einstein 2, which detects suspicious traffic, have been deployed since August 2015; as of May of that year, Einstein 3A covered about 28 percent of the civilian workforce. Johnson said he encourages remaining departments to deploy Einstein 3A and other cyber protections "as soon as possible."
Despite a White House deadline requiring agencies to use the encrypted HTTPS web protocol for existing websites and services by Dec. 31, 2016, about 30 percent have not, according to tracking website pulse.cio.gov. But that 70 percent adoption rate outpaces the private sector, according to an 18F blog on the subject.
A spokesperson for the Consumer Finance Protection Bureau, for instance, told Nextgov it is working to complete the transition by the end of the month. And while 76 percent of the Food and Drug Administration's public-facing website use the protocol, the agency expects to complete that conversion by the middle of 2017, a spokesperson for that agency said in an email.
Other agencies that have yet to transition include the Government Accountability Office, the Federal Election Commission, Voice of America News and Sandia National Laboratories.
Joseph Marks contributed reporting.