Federal Government Expects to Bring on 3,500 More Cyber Pros by 2017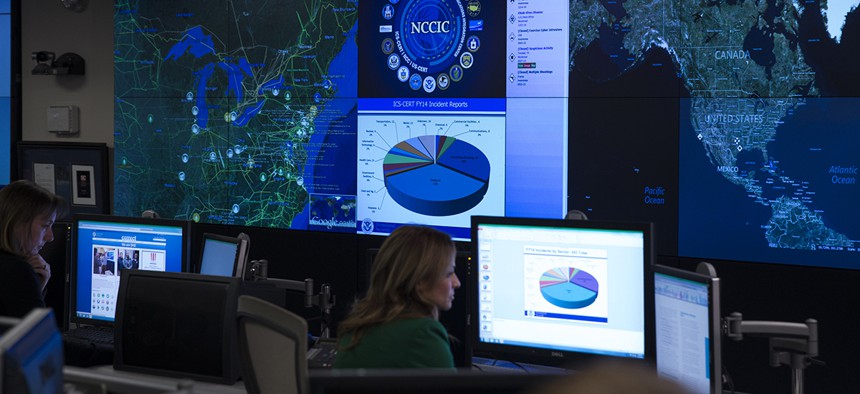 The White House on Tuesday unveiled a recruitment agenda that envisions a tour of duty fighting hackers for the U.S. government as part of any private cyber pro's career.
"The supply of cybersecurity talent to meet the increasing demand of the federal government is simply not sufficient," officials from the White House and Office of Personnel Management said in a government blog post. "This shortfall affects not only the federal government, but the private sector as well."
The newly released Federal Cybersecurity Workforce Strategy was characterized as a first step toward building a sustainable pipeline of government and industry data security talent that will last well into the future. It also "sets forth a vision where private sector cybersecurity leaders would see a tour of duty in federal service as an essential stop in their career arc," according to the post. 
One of the short-term actions calls for agencies to hire 3,500 more people to fill "critical cybersecurity and IT positions" by January 2017.
The administration says it will find ways under existing law and current hiring authorities to expedite recruiting.
For example, the administration will consider establishing "a cybersecurity cadre" within the Presidential Management Fellows program. The cadre would be patterned off existing efforts to lure bright techies into federal agencies, specifically, the Presidential Innovation Fellows program and "other dynamic approaches for bringing top technologists and innovators into government service."
Congress has recently criticized the management of two such rotational programs: U.S. Digital Service, an IT troubleshooting team originated by some of the Silicon Valley tech experts working to salvage HealthCare.gov, and 18F, a tech consultancy guiding other agencies in projects such as agile software development.
There will also be an orientation program for new cybersecurity professionals entering the government. The aim there would be to improve information sharing and employees' knowledge of upcoming developmental and training opportunities.
The White House says the government onboarded 3,000 new cyber and IT pros in the first six months of the fiscal year, which started October 2015.
In addition, the administration plans to explore opportunities to expand the use of new or revised pay authorities, as well as work to retain talent who give public service a try and like it. This will involve the Office of Personnel Management coordinating with agencies to develop cybersecurity career paths, badging and credentialing programs, and rotational assignments, so employees can become subject matter experts in their field.
The White House is asking agencies to identify the types of security pros in most need by consulting a cybersecurity workforce framework organized by the National Initiative for Cybersecurity Education.
The workforce strategy builds off goals outlined in February by President Barack Obama inside a $19 billion cybersecurity budget and accompanying Cybersecurity National Action Plan.
According to the White House, the strategy supports the plan's proposed $62 million investment in expanding higher education opportunities for promising cyber students. The fund will help cover scholarships and full tuition for college and university students through the CyberCorps: Scholarship for Service program. The pool of money also will go toward "program development grants" that would allow universities, among other things, to hire or retain professors and stand up a cybersecurity core curriculum.
The Cybersecurity National Action Plan followed a major theft of data at OPM, in which suspected Chinese hackers copied the Social Security numbers and other private details on 21.5 million national security workers and contacts.
"Every day, federal departments and agencies face sophisticated and persistent cyberthreats that pose strategic, economic and security challenges to our nation," the officials said Tuesday. "Addressing these cyberthreats has required a bold reassessment of the way we approach security in the digital age and a significant investment in critical security tools and our cybersecurity workforce."