GSA Administrator Woos California Cyber Companies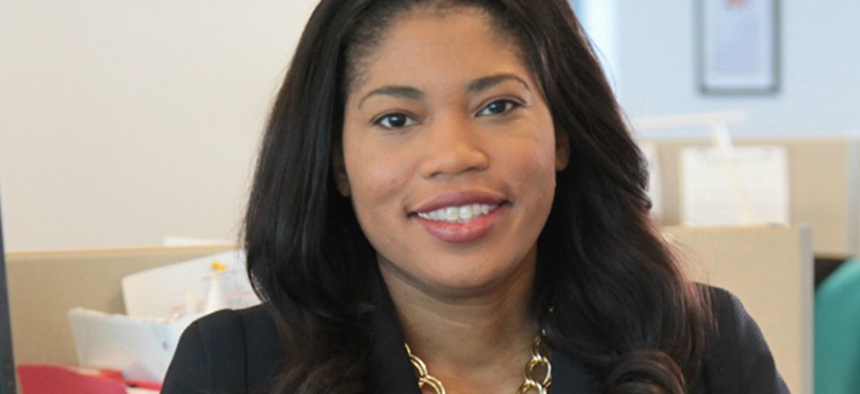 The federal buying hub wants more new cyber companies to sell to government, supplying it with cutting-edge security technology.
The General Services Administration's top official flew to California this week to deliver her pitch to tech companies based there. On Wednesday, GSA hosted a Cyber Industry Day in San Francisco, during which Administrator Denise Turner Roth planned to clear up misconceptions about federal contracting.
The West Coast trip appears to combine two GSA efforts: first, to shore up federal cyber protections by changing how technology is procured, as outlined in the White House Cybersecurity National Action Plan, and second, to tap into the private sector's wealth of new technology and talent. Roth's schedule also includes a stop at the ribbon-cutting of a San Francisco-based co-working space for city, state and federal employees, called Superpublic.
"There is quite a bit that's happening at GSA that hasn't been fully understood by those in industry," Roth told Nextgov -- the types of technology GSA needs, develops and what the process is for selling to it. "'How much am I going to have to invest to get business with the federal government?' There are some aspects that ... may not be easy to understand."
At a recent congressional hearing, Phaedra Chrousos, former head of GSA tech teams including consultancy 18F, said the government hadn't "done a very good job of communicating" what it did -- especially when faced with concerns from vendors that in-house developers and designers were replacing them. 18F draws tech-savvy professionals into the federal government for short term digitally-focused rotations.
Wednesday's industry day is in response to the White House's Cybersecurity National Action Plan, an ambitious agenda unveiled months after news broke about an intrusion into the Office of Personnel Management's networks, exposing background check information from tens of millions of individuals' background checks.
To streamline the process by which federal agencies buy cybersecurity technology, GSA is introducing a special category of its IT vendor list that would feature vendors capable of doing penetration testing and incident response, Roth explained.
"We want to ensure that we have an expansive bevy of vendors that are available, that we know are qualified," she said. 
This is the second cyber-themed industry day GSA has hosted recently -- it held another about a month ago in Washington, and a less formal discussion in Cambridge, Massachusetts. Roth does not have any more such pitches to cyber companies planned, she told Nextgov.