The Answers to These 8 Questions Could Solve Government's Cyber Woes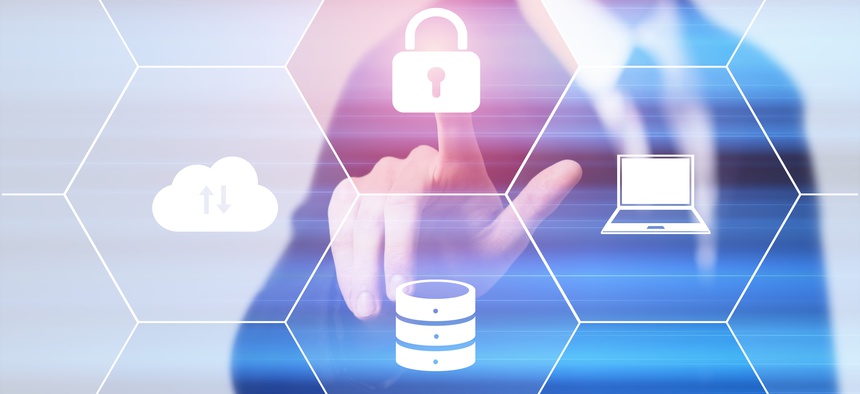 A cybersecurity reserve corps in case the government needs extra manpower. An incentive and penalty system to encourage industry and government to share cyberthreat information. An independent assessment board to evaluate each agency's online security posture.
These were just a handful of the many proposals submitted to trade group ACT-IAC in an effort to address some of the government's biggest cybersecurity challenges.
Launched in July, the effort is part of the trade group's "Cybersecurity Innovation Initiative."
The group identified eight questions whose answers could be instrumental in improving agencies' cybersecurity. The trade organization then invited the public to submit possible solutions, asking for "new, plausible action steps that can bear fruitful and positive impact[s]," according to the group's website. 
About a month after the initial call went out, Mike Howell, vice president at large of ACT, told Nextgov the group has now received about 125 ideas from industry and academics as well as members of the government itself.
"We have received ideas that range from pragmatic, near-term actions to farther reaching, more visionary and transformative suggestions," Howell wrote in an email to Nextgov. "They run the gamut from program management to technical topics."
For example, one question asked how the government can accelerate its response to breaches. One respondent suggested launching a hotline for individuals to submit potential government-related problems, another suggested monitoring outgoing data to keep tabs on anomalies.
The public can also vote on which idea it thinks is most worthwhile.
"Awareness has gone far beyond the direct participants," Howell said. "This project has started conversations throughout government and industry about what we all can and should do to enhance government cybersecurity."
The comment period closes in a week. ACT-IAC will then begin parsing through the recommendations. On Sept. 30, it plans to present these recommendations in the form of a report to both the Office of Management and Budget and the Federal CIO Council.
It also expects to publish a report detailing its findings specifically for the public.
(Image via Alexander Supertramp/ Shutterstock.com)