Energy Department Considers Backup Power if Cyberattack Knocks out Power Grid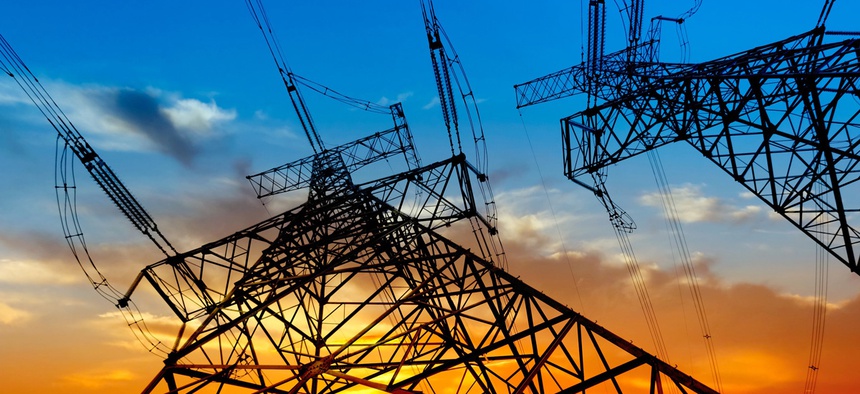 The Energy Department wants to know whether it's feasible to build a system of reserve power transformers, in case the nation's power systems are virtually or physically infiltrated. 
In a Request for Information published Thursday, Energy said it sought comment on the "possible establishment of a national reserve of power transformers that support the bulk power grid."
While the North American Bulk Power System relies on switches, transmission towers, computers, control centers and other components, large, custom-designed power transformers are especially important, the notice said. But spare large power transformers are limited, "and the long lead times to procure replacements could pose a potential threat to the availability and reliability" of a bulk power system in case of emergency, according to Energy.
The national bulk power system faces various threats, including both cyber and physical intrusions, weather-related incidents, and "geomagnetic disturbances," among others, the notice said. 
"The electricity sector serves one of the four lifeline functions as identified by the Department of Homeland Security," the notice said, and a "disruption or loss of electricity will directly affect the security and resilience of other critical infrastructure and the nation."
In the RFI, Energy asked participants to weigh in on several topics related to the potential reserve power system, and its ability "to mitigate the risks associated with the loss of transformers." 
Specific questions include: 
Is there a need for a national power transformer reserve?
What would be an appropriate structure for procuring and inventorying power transformers?
Is it technically feasible to develop a reserve of large power transformers when most are custom engineered?
What specialized transport infrastructure would be necessary to ship large power transformers from manufacturing site to storage locations, and from storage locations to field site in the event of an emergency?
What criteria should be used for activating and deploying transformers from the reserve?
How would deployment be funded?
Energy plans to accept comment until Aug. 24, 2015. Department representatives declined to provide comment beyond what was already included in the notice. 
(Image via Snvv/ Shutterstock.com)