Info sharing, Carter's confirmation and Facebook cyber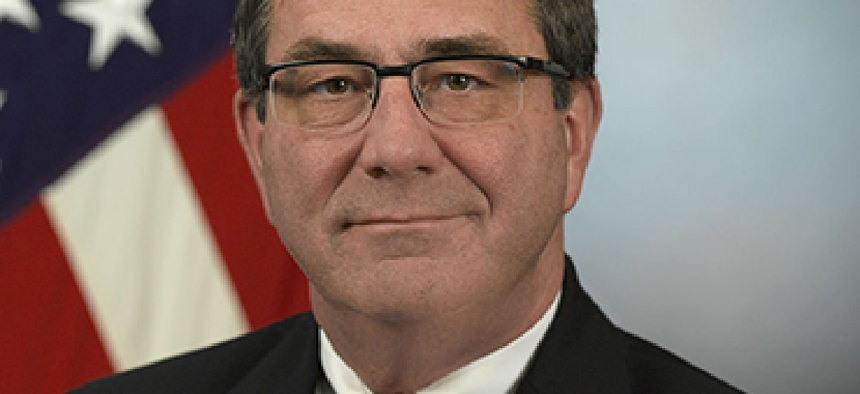 Newly confirmed Defense Secretary Ashton Carter
Carper introduces info-sharing bill
The top Democrat on the Senate Homeland Security and Governmental Affairs Committee introduced a bill Feb. 11 that would grant liability protection to firms for sharing cyber-threat information with the government.
Tom Carper, D-Del., said the measure builds on the cybersecurity measures enacted last year by empowering companies with clear legal authority and liability protection to share critical data while still maintaining privacy protections.
The bill's introduction came two days before Obama is expected to announce executive action to the same end of encouraging information sharing between the Department of Homeland Security and the private sector.
Carter confirmed as Pentagon chief
The Senate on Feb. 12 overwhelmingly confirmed Ashton Carter as the next secretary of Defense in a 93-5 vote. He succeeds Chuck Hagel, who had held the job for two years and announced his resignation in November.
In a statement, President Barack Obama welcomed the confirmation and said Carter "will play a central role in our work with Congress to find a more responsible approach to defense spending."
As a technocrat and former deputy secretary and undersecretary of Defense, Carter has a significant record on acquisition and technology and close ties to top Pentagon officials. Whether those attributes translate into the bold reform of the Pentagon's bureaucracy that former officials say is needed remains to be seen.
Facebook launches social media tool for cybersecurity pros
On the heels of President Barack Obama's announcement of a Cyber Threat Intelligence Integration Center, Facebook is launching a framework for sharing cybersecurity information, GCN reports.
ThreatExchange is a social media framework that lets security professionals share threat information more easily, learn from each other's discoveries and make their own systems safer, according to the platform's website.