Federal Cyber Hiring Could Take a Hit Under Marijuana Mandate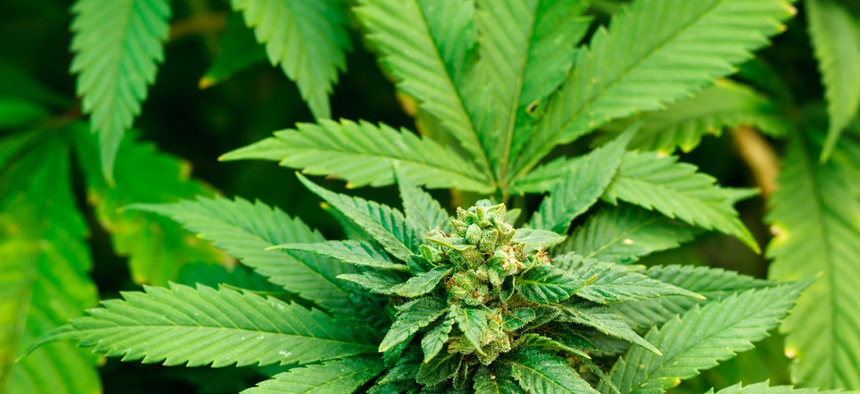 The Obama administration's policy to uphold a ban on federal employees smoking pot -- even where recreational marijuana is now legal under state law -- could snuff out efforts to hire nonconventional but trusted hackers to search for holes in government computer systems.
Many of the best of these white hats known as "ethical hackers" tend to shy away from the establishment.
"It is only recently that I started hearing that this state ban would be a challenge to hiring ethical hackers," said Kathleen Smith, chief management officer at ClearedJobs.Net, an online forum for cleared security professionals that also hosts job fairs. "The managers are having a difficult time with balancing between what an employee can do based on state law -- and what they are banned from doing based on federal law, especially with regards to cleared work and their security clearance."

A July 2013 blog post on state marijuana laws that appeared on ClearedJobs.Net was the second most popular story on the site last year. It read: "Those of you with (or planning to obtain) security clearances who have an interest in adding marijuana use to your recreational pastime may think, 'Great! If I'm ever in Colorado or Washington State, I can smoke pot without any ramifications!'  Unfortunately, you are wrong!"

Colorado on New Year's Day became the first state to allow the use of marijuana for leisure, and Washington will follow this summer. The federal government effectively criminalized marijuana in 1937. Now the feds say they will look the other way in states that legalize dope, unless they see drugged driving, distribution to minors or certain other infractions. 

Or, unless those rolling a joint work for them. 

"Marijuana is illegal under federal law and the rules prohibiting federal employees from using it still apply, regardless of state laws," a Justice Department spokesperson told Nextgov's sister publication Government Executive.  Officials already had announced that federal employees are barred from inhaling while working in Colorado or anywhere else where cannabis is legal.
Undergraduate code crackers – in high demand nationwide -- are seeing that some freedoms granted to their neighbors will not apply to them if they join public service.

"When I'm talking to college kids, I tell people: 'You are going to have to think about how you are going to change your life to do this,'" Smith said.
A December 2013 letter to Obama administration officials from the information security trade group (ISC)2 said 61 percent of federal employees surveyed "believe that their agency has too few information security workers to manage threats now, let alone in the future, yet information security positions are going  unfilled." 
Federal employers might be able to entice nonconventional computer whizzes with stimulants instead of hallucinogens, Smith said.
"What I found with people who like doing cleared work and working for the government is they like to work on the really cool stuff," said Smith, whose clients include security cleared professionals in the federal government and private sector. "The price to work on the really cool stuff might be: Some of the recreational drug use I can't do any longer."
Cleared personnel already inside the government likely will not protest the administration's stance, said Kathy Lavinder, executive director of Security and Investigative Placement Consultants, who helps professionals with military and government experience.
"The jobs pay very well and they want to keep that clearance," she said. "If you are inside that tent, you are already emotionally tied in."
Jeff Snyder, president of Colorado-based SecurityRecruiter.com, said the antimarijuana mandate for government employees "has not been an issue for me or anyone I have heard about."
Maybe it's not a topic that comes up in job interviews?  
"They can be a little confessional at times -- but they won't tell me what they are doing in their off hours," Lavinder said.  
Get the Nextgov iPhone app to keep up with government technology news.
(Image via EpicStockMedia /Shutterstock.com)