Defense Hires Cyber Chief for Industry Information-sharing Program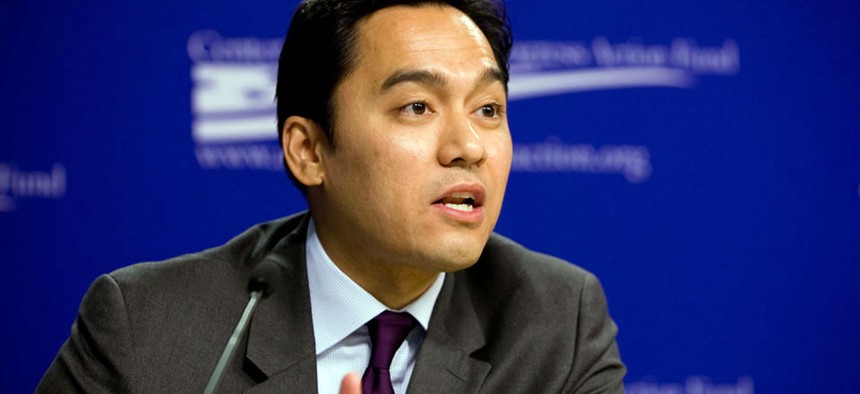 The U.S. military has tapped an IBM executive to encourage Pentagon contractors to come clean about network breaches that might compromise government data, Defense Department officials said on Wednesday.
Daniel Prieto III will serve as director of cybersecurity and technology for Defense chief information officer Teri Takai.
Prieto, previously a vice president for IBM's public sector global business services, was recruited to increase participation in an exchange of cyber incident reports among willing defense industrial base firms and the government, Pentagon officials said. 
"Prieto will be charged with improving and growing the voluntary information sharing program between the government and the private sector DIB companies, which is designed to improve DIB network defenses and helps DIB companies and the government to reduce damage to critical programs when defense information is compromised," Defense spokesman Lt. Col. Damien Pickart said. 
The two-pronged effort involves the dissemination of contractor breach reports -- stripped of identifying information -- among all participants, as well as a component that discloses highly-classified intelligence on malware discovered by the National Security Agency. The idea is that cleared contractors or their cleared Internet providers can feed the threat indicators into anti-virus programs to preempt attacks.
It came to light in fall 2012 that five of the 17 initial contractors who joined the classified intelligence part of the program in 2011 dropped out, reportedly because they felt the cost and labor required outweighed any security benefits. Today, there are 14 companies participating, and all but one are paying their communications providers to install the service, Pickart said. 
The number of contractors in the information-sharing part has grown from 34 to more than 90 since May 2012, when the Pentagon expanded the entire initiative from a limited trial to a permanent sectorwide program, he said.
What remains to be seen is how this new role will affect Defensewide information security decisionmaking. The number of cyber chiefs within the Pentagon has increased over the past few years. 

For example, in 2010, Gen. Keith Alexander helped stand up U.S. Cyber Command, where, as head of the service, he now is responsible for planning and conducting cyber operations. In 2011, Eric Rosenbach was appointed deputy assistant secretary of defense for cyber policy, a position that supports Pentagon top brass by formulating and executing strategies for cyberspace operations. Meanwhile, Lt. Gen. Mark Bowman -- who in 2012 became director for Command, Control, Communications and Computers/Cyber, J6 -- develops C4 capabilities and guidance.