CenturyLink, AT&T Approved to Immunize Key Private Networks Against Classified Threats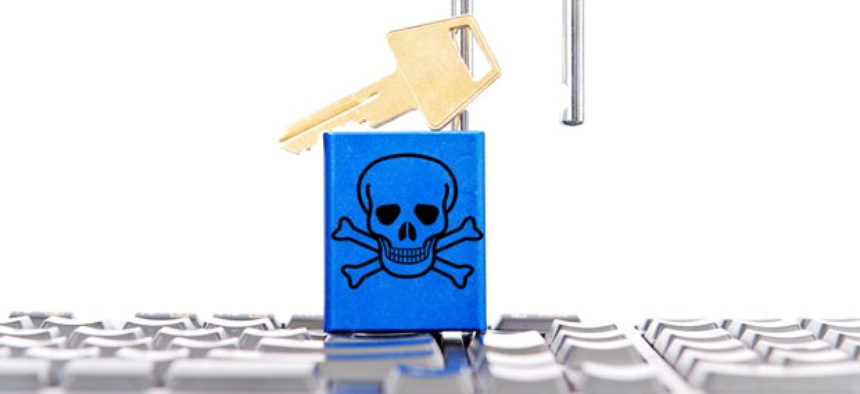 Communications providers CenturyLink and AT&T have been authorized to sell critical industries clandestine defenses against viruses spotted by intelligence personnel, according to Homeland Security Department officials.
For a year, DHS has shared with these firms classified knowledge of threats and protections against them, strictly so they could secure networks owned by military contractors. In February, after legislation to protect other vital industries collapsed, President Obama issued an executive order that opened the intelligence-sharing service to nondefense critical infrastructure operators, according to government documents. 
Now, several Internet service providers holding security clearances are allowed to immunize the networks of paying customers in about 20 critical sectors against the same hush-hush threats. 
Homeland Security officials confirmed that CenturyLink and AT&T are approved to sell the protections, but declined to discuss customers of the private companies. CenturyLink officials said that they hope to expand into other critical infrastructure sectors outside their defense industrial base clientele but have not done so yet. AT&T would not comment on whether it has been able to attract customers for the so-called Enhanced Cyber Security Services.
DHS officials said the providers' enhanced services are fed by classified or sensitive information concerning the operations of bad actors, including email headers, malicious code strings, and data on IP addresses, or network locations. They stressed that the program, mindful of privacy and civil liberties concerns, does not let the government monitor customer networks or communications. The provider's intrusion-prevention service scans a client's Internet traffic for government-supplied markers of specific hazards and applies patches.
"DHS continues to work closely with commercial service providers in the development of the processes and procedures necessary to expand the [the program] to include all critical infrastructure sectors," Homeland Security spokesman SY Lee told Nextgov in an email. The initiative "builds on our collaborative approach to protecting critical infrastructure entities by supplementing existing services and commercial capabilities with U.S. government cyber threat information. This approach supports the delivery of enhanced capabilities to eligible participants from all sectors."
Various federal defense and intelligence agencies, including the Pentagon's National Security Agency, discover the malicious software and so-called zero day vulnerabilities through surveillance, or in some cases they know about the malware because the United States developed it. As Reuters reported last week, the U.S. government sometimes builds exploits itself for potential strikes against adversaries and discloses indicators of these cyber weapons to ISPs. Attacks are often executed by abusing zero day holes in software to install malicious code. Zero days, named after the duration between discovery of a flaw and exploitation of it, are kept close to the chest in government for offensive computer assaults and cyber-espionage.
Officials with the Edison Electric Institute, an energy trade association, said the government should allow the sale of these services to all critical infrastructure operators without condition. The concern is that DHS might offer the intelligence as an incentive to get critical infrastructure operators to comply with voluntary cyber standards, a separate component of the executive order. Currently, military contractors receiving the services must pledge to report known breaches of defense information to the government within 72 hours after discovering an incident, according to federal regulations.
"When you talk [about] more access to classified information, more access to clearances, we would hope that would happen whether or not you are volunteering" to adopt federal cyber standards, said Scott Aaronson, the institute's senior director for national security policy.
(Image via jcjgphotography/Shutterstock.com)