Military Cyber Strike Teams Will Soon Guard Private Networks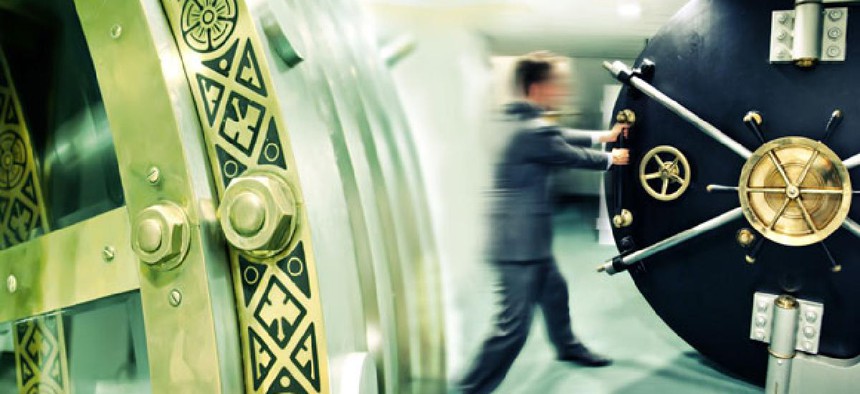 Cyber Command aims to deploy by September all 13 cyberwarrior teams capable of striking adversary networks to deflect assaults on U.S. private computers, Pentagon officials said this week.
Last week, Gen. Keith Alexander, head of the command, provided lawmakers with a vague timeline for fleshing out three cyber forces, each with distinct functions.
"The intent is to roughly stand up one-third of those, the first third, by the end of September of this year; the next third by September of the next year, 2014; and the final third by September of 2015," he testified at a Senate Armed Forces Committee hearing. 
Pentagon spokesman Lt. Col. Damien Pickart now tells Nextgov that "the general was referencing the 13 cyber national mission forces teams when he said the 'first third' will be established by September 2013." National mission forces will thwart incoming digital threats to American "critical infrastructure" sectors through offensive cyberattacks.
The Defense Department wants to focus resources on guarding power grids, financial institutions, and other vital commercial services before fully launching combatant command cyber forces, Pickart said.  
This prioritization is being made public following a spate of assaults on U.S. bank websites and in the midst of a suspected cyberattack on South Korean automatic teller machines and broadcast TV stations. 
By fall 2014, Pickart said 27 teams of combat mission forces will take shape, providing offensive planning, as well as defensive capabilities and options to geographical combatant commanders. By fall 2015, more than 60 protection forces teams will be established to defend dot-mil networks, which are targeted millions of times per day.
While the roughly 100 teams will not be fully assembled until 2015, Cyber Command must recruit for all three organizations now, Pickart said. Alexander wants to increase the size of the 900-member command by more than five-fold. And there is a fierce fight for computer talent among U.S. companies and government agencies. The North American unemployment rate for new graduates with computing Ph.D.s dropped from 1.6 percent in 2011 to 0.4 percent in 2012, according to a March study by the Computing Research Association.
This does not seem to deter Alexander. "We can take kids, young adults with great aptitude -- they don't have to be cyber experts. We can help them get there," he said at the hearing. "We have a machinist mate from the Navy -- a machinist mate. You know, you thought, well how -- you know, I talked to him, and said, "Well, how did you get here?" And he goes, 'Well, I really wanted to do it.' He is one of our best. So we've asked the Navy to give us all their machinist mates."
(Image via ariadna de raadt//Shutterstock.com)