DHS Cyber Czar Mark Weatherford to Step Down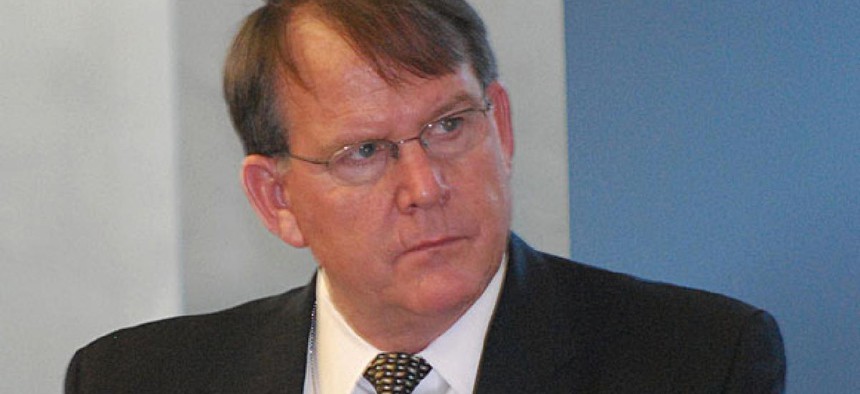 Mark Weatherford, a Homeland Security Department top cyber official credited with forging trusted partnerships among insular federal departments and wary companies, will depart for the private sector this spring, DHS officials said.
Following a year-and-a-half stint as the first-ever cyber chief, Weatherford will start work on May 1 as principal for the Chertoff Group, the consulting firm headed by Michael Chertoff, formerly a DHS secretary in the George W. Bush administration. 
A Friday letter to colleagues from Rand Beers, undersecretary for the department's National Protection and Programs Directorate, said: "Mark is a living testament to the DHS mantra that cybersecurity is a shared  responsibility. Because of his vision, we now have stronger coordination and clearer alignment with agencies like the Department of Defense, National Security Agency, Federal Bureau of Investigation, Department of Commerce, and National Institute of Standards and Technology."
Bruce McConnell, NPPD counselor since the start of the Obama administration, will fill in for Weatherford as acting cyber deputy undersecretary, officials said. Both men facilitated a recently issued executive order that directs Homeland Security to bring critical industries into voluntary compliance with cyber standards and information-sharing protocols. 
Michael Chertoff said in a statement, "Mark is an incredible thought leader in the world of cybersecurity, having spent decades tackling the most challenging information technology and network security issues facing government and critical infrastructure." 
A long-time Navy cryptologic officer and later chief information security officer of Colorado, Weatherford eventually landed at the North American Electric Reliability Corporation, a self-regulatory industry organization. NERC's buy-in to the executive order is viewed as key. 
Along the way, he worked with the woman who would become his bridge-building partner at the Pentagon, Defense Chief Information Officer Teri Takai. She and Weatherford, a former California CISO, worked together in the administration of California Governor Arnold Schwarzenegger when she was the state's CIO.