U.S. and China to fight online pedophiles together, State says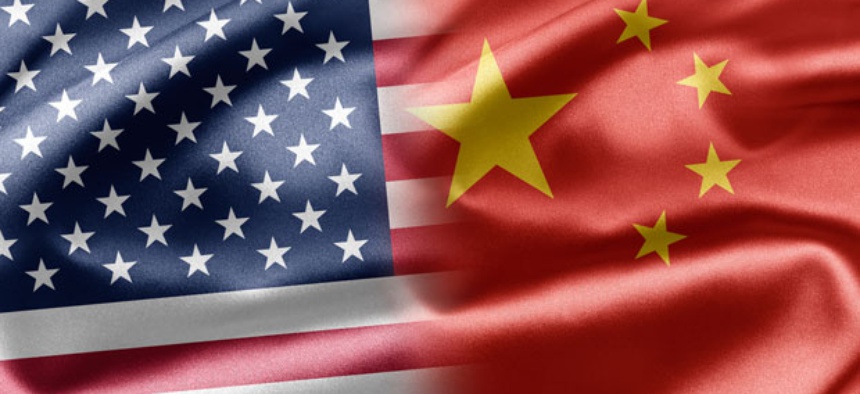 U.S. and Chinese delegates have pledged to cooperate on suppressing online pornography, according to State Department officials.
The U.S.-China Joint Liaison Group on Law Enforcement Cooperation met this week in Guangzhou, China to discuss various transnational criminal threats. In past years, cybercrime and intellectual property violations have entered into the discussion. State officials did not say whether this year's talks touched on endeavors to avoid conflicts in cyberspace – a sensitive issue between the two economic and military competitors. 
"The talks resulted in commitments to target chemical precursors to illicit drugs and cooperate on combating firearms smuggling and Internet child pornography," a State official said in a statement on Wednesday.
Separately on Wednesday, news reports indicated the Justice Department plans to prosecute Chinese state-sponsored hackers. It is widely acknowledged that China financially backs intrusions into Pentagon and American defense company networks. 
"Whether it is a state-owned enterprise or a state-supported enterprise in China — if you can figure out and prove that they've committed the crime, charging the company means they can't do business in the U.S. or in Europe," said John Carlin, the principal deputy assistant attorney general in Justice's national security division, according to Gannett. "It affects their reputation and that then causes them to recalculate: 'Hey, is this worth it?'"
In China, the U.S. delegation was led by William R. Brownfield, assistant secretary of State for international narcotics and law enforcement affairs, and Deputy Assistant Attorney General Bruce Swartz.
This year, the panel held unprecedented talks on combining efforts to tackle wildlife trafficking, according to State officials. 
(Image via ruskpp/Shutterstock.com)