Software execs plugging into Congress, agencies during annual strategy summit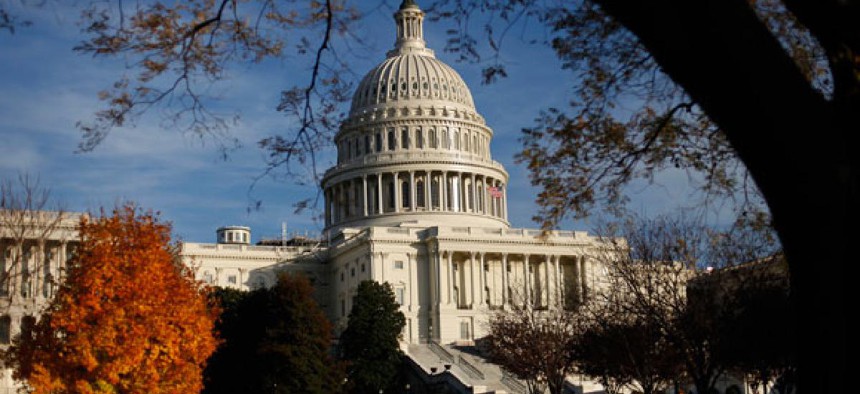 Executives from more than a dozen major software companies will meet with lawmakers and administration officials this week to push for greater intellectual-property protections, open international markets, and truly global cloud computing.
"The immediate priority in Washington is steering away from the fiscal cliff," said Robert Holleyman, president of BSA-The Software Alliance. "But everyone's ultimate concern is sustaining economic growth and recovery—and the software industry has a great deal to contribute."
BSA's annual Global Strategy Summit will bring representatives from member companies such as Adobe, Apple, Dell, Microsoft, Oracle, and others to Washington to extol the power of the "digital economy" to a range of lawmakers and administration officials.
On the agenda are meetings with policymakers such as U.S. Trade Representative Ron Kirk; Intellectual Property Enforcement Coordinator Victoria Espinel; Senate Finance Committee ranking member Orrin Hatch, R-Utah; Rep. Bob Goodlatte, R-Va., chairman of the House Judiciary Subcommittee on Intellectual Property, Competition, and the Internet; and leaders of the House Intelligence Committee, among other officials.
The companies plan to outline three ways to take full advantage of the digital economy: boost IP protections; make international markets more open and fair; and ensure that cloud-computing networks don't become fractured by a patchwork of international laws.
"The United States needs to work with its trading partners to strengthen intellectual-property rights and eliminate market obstacles that block cloud-era products and services," Holleyman said.
Executives want U.S. officials to use trade negotiations to ensure that markets are open and that countries respect IP rights. Other items on the agenda will include immigration proposals for high-skilled workers, cybersecurity, and reforms to electronic privacy laws.
"The global software industry is driving rapid evolution in technology," BSA officials wrote in a draft of the group's 2013-14 agenda. "To share in the broad economic and social benefits this offers, governments around the world must craft legal frameworks and foster market conditions that encourage innovation and creative enterprise."