Compliance with wiretap law is transparent, NSA says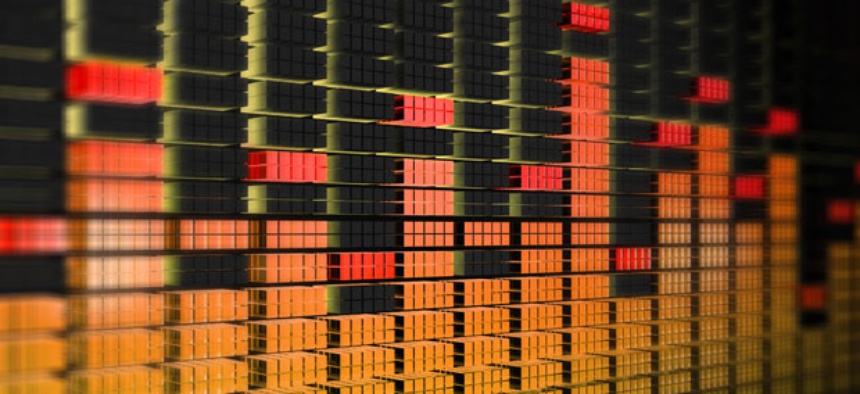 This story originally said more than 10 members of the Senate Select Committee on Intelligence signed a letter to ODNI. In fact,13 senators signed the letter, but only two are on the committee. The story has been corrected. 
With their license to conduct warrantless wiretaps up for renewal, National Security Agency officials maintain that Congress, the courts and executive branch officials have ample visibility into the dragnet's effect on privacy.
Some lawmakers, however, dispute the contention that the agency is open about U.S. surveillance.
Amendments enacted in 2008 to the Foreign Intelligence Surveillance Act allow NSA to monitor communications involving U.S. residents without a court order only if the primary targets of intelligence collection are individuals abroad. Those mandates expire in December.
NSA Compliance Director John DeLong said, since creating his position in 2009, he has been training analysts, modifying technology and following external recommendations to obey the rules.
"We are not a free agent that's just out there, waking up and deciding what to do every day," DeLong told Nextgov during an interview. "We are really heavily regulated both by requirements that come in -- a majority of them externally -- and then also very specific authorizations."
One of the biggest misperceptions, he said, is that the compliance office sets the monitoring policies. That is not so.
"There is a tremendous amount of external oversight," Delong said. In the executive branch that includes the Department of Justice and the Office of the Director of National Intelligence; in Congress, it includes the House Permanent Select Committee on Intelligence and other Senate committees; and in the judicial branch, it includes the Foreign Intelligence Surveillance Court, he said.
Inside the Defense Department, too, there are multiple stewards, ranging from the Pentagon's privacy officer to the inspector general.
House and Senate committees already have passed bills to continue NSA's spying activities, though neither chamber has voted on the panels' proposals.
DeLong said there are a number of ways to measure NSA's fulfillment of the law. They include "internal oversight and external oversight -- those are also places to gather information about the strengths of our compliance program and our compliance posture," he said.
But some senators say they don't know enough about NSA's observance of FISA to practice that external oversight.
In July, 13 senators, including two members of the Senate Select Committee on Intelligence, wrote a letter to ODNI, stating that "it is incumbent upon Congress to ensure that the government does not use [FISA] authorities to deliberately spy on American citizens," but lawmakers do not have "a full understanding of the impact that this law has had on the privacy of law-abiding Americans."
The senators added that they were "alarmed" members of the intelligence community told two committee members that "it is not reasonably possible to identify the number of people located inside the United States whose communications may have been reviewed" under the warrantless wiretap law.
DeLong deferred to ODNI for comment on the senators' assertions.
ODNI spokesman Michael Birmingham responded, "there is nothing that is kept from the Congress about the operation of these programs."
He said the committees charged by Congress with oversight of the agency's surveillance operations, including the Senate intelligence panel, "are kept fully and currently informed of every aspect of NSA's surveillance activity. Moreover, we have made classified papers available to all members, which describe what we do and how we protect privacy and civil liberties of Americans, and have offered briefings to answer any questions that members have."