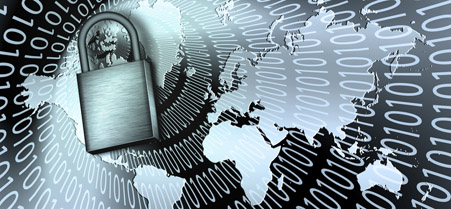 Bruce Rolff / Shutterstock.com
Several top tech-industry groups said on Monday they were the target of cyberattacks because of their support for controversial cybersecurity legislation.
The hacker group Anonymous claimed responsibility for taking down the websites of USTelecom and Tech America, which both back the Cyber Intelligence Sharing and Protection Act of 2011. Both sites remained unreachable as of Monday afternoon.
The bill, sponsored by leaders in the House Intelligence Committee, would allow businesses and government agencies to share more information with each other to counter cyberattacks. Civil libertarians have criticized the bill for undermining privacy laws and creating a backdoor for government surveillance.
The cyberattacks may portend a larger Web-based protest over cybersecurity proposals. Critics have already compared some legislation to antipiracy bills that went down in flames after a massive online protest. And civil-liberties advocates have taken a more vocal stance against certain information-sharing provisions in the past few weeks.
But USTelecom President Walter McCormick said that the attacks on his organization's website are proof of the need for the legislation. "By launching a cyberattack in an effort to coerce, intimidate, and stifle speech, members of Anonymous are acting contrary to the very freedoms and Internet norms that they espouse," McCormick said in a statement.
TechAmerica's Shawn Osborne agreed, vowing to continue support for the legislation. "These types of strong-arm tactics have no place in the critical discussions our country needs to be having about our cybersecurity; they just underscore the importance of them," he said in a statement. "CISPA is designed to defend against cyberattacks and keep the Internet free and open."
The Intelligence Committee overwhelmingly passed the legislation in December; it is one of several cybersecurity bills that the House is expected to consider later this month.
( Image via Bruce Rolff / Shutterstock.com )