Watchdog: Feds Don't Do Enough to Stop H-1B Visa Fraud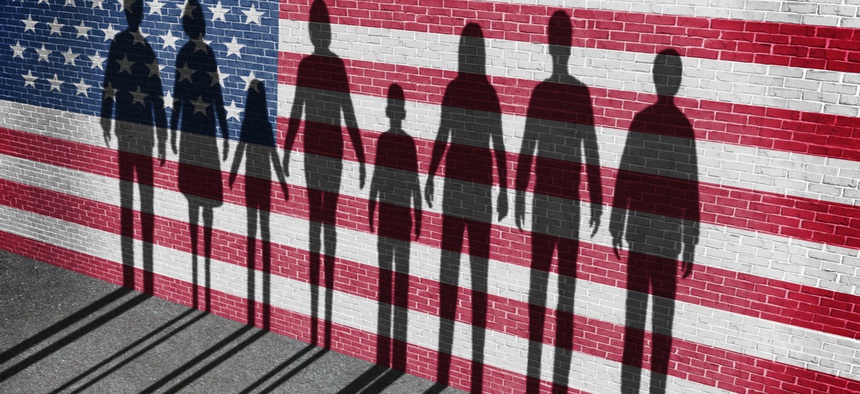 Businesses hiring foreign workers could be taking advantage of the Homeland Security Department's careless site inspections, a watchdog report found.
Each year, U.S. Citizenship and Immigration Services approves more than 85,000 H-1B visa applications, which allows U.S.-based companies to hire foreign workers instead of domestic ones if the job requires special knowledge or skills.
Once companies submit petitions for those visas, USCIS' Service Center Operations Directorate is supposed to inspect them to ensure they're not simply looking to pay foreign workers less than they would pay domestic ones. But USCIS doesn't consistently track the results of those site visits, which "permits noncompliance—including fraud—to perpetuate in the H-1B program," according to DHS' Office of the Inspector General. Companies including Disney and Hewlett Packard, for instance, were thought to be abusing the H-1B visa program to replace "qualified American workers," according to the report.
» Get the best federal technology news and ideas delivered right to your inbox. Sign up here.
Overall, USCIS doesn't "always ensure the officers are thorough and comprehensive in their approach" to these site visits, and also "does not always take proper action when immigration officers identify potential fraud or noncompliance," the report continued.
USCIS also uses spreadsheets to track results of site visits but doesn't have a robust method for making sure that "recurring violators are not approved for new petitions," or even that it makes use of site visit data in the application adjudication process, according to the report.
The IG's censure comes at a time when legislators and President Donald Trump have advocated for rolling back the H-1B visa program, encouraging American companies to hire domestic workers first. If passed, the H-1B and L-1 Visa Reform Act, introduced by Sen. Chuck Grassley, R-Iowa, and Dick Durbin, D-Ill, would require USCIS to prioritize visa applicants educated in the U.S. or who hold advanced degrees. Sen. Orrin Hatch, R-Utah, has promoted an "innovation agenda" that would establish new caps for the H-1B visas any one employer could have.
The IG recommended that the USCIS deputy director create a clear process for collecting data on H-1B site visits and a better policy for ensuring that data gathered in the site visits indicating fraud, or noncompliance with immigration law, is used in the adjudication process.
USCIS concurred with all the recommendations. It also already has plans in place to increase targeted site visits, especially for businesses with a high ratio of H-1B workers to domestic workers.