FTC Slams Online Loan Company For Hawking Consumer Data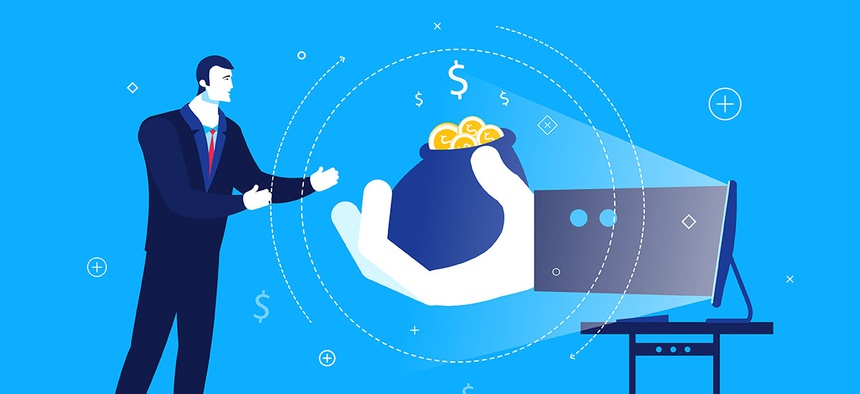 A company promising to match loan applicants to lenders within minutes or hours has been charged with selling Social Security numbers and other sensitive information to outside buyers.
Instead of processing the requests, Blue Global Media was selling complete loan applications containing bank account and driver's license numbers, income, birth dates, credit scores and other sensitive and personally identifiable information, to any outside groups willing to pay for them, according to the Federal Trade Commission.
Blue Global Media CEO Christopher Kay ran dozens of websites offering payday and auto loans, including 100dayloans.com, sevenminuteloans.com, 1hour-advance.com, cashmojo.com and clickloans.net, according to an FTC complaint. The Arizona-based company processed more than 15 million applications, but only passed along about 2 percent to lenders, FTC alleges. The vast majority—98 percent—were sold or distributed to other groups who harvested data from the applications.
FTC proposed a $104 million judgment representing the revenue Blue Global Media collected from selling those applications, but the company is unable to pay it.
"Through these activities, Kay had and has knowledge of the misrepresentations and practices for distributing loan applications, was recklessly indifferent to these misrepresentations and practices, or had awareness of a high probability of fraud along with intentional avoidance of the truth," the complaint said.
Consumers were never informed their information was being sold and were never asked to consent; those who discovered this practice complained, but the company did not investigate those complaints, according to FTC.
The settlement outlines the defendants cannot misrepresent its ability to provide favorable rates for loans or to secure applicants' personal information. It also directs Blue Global Media to investigate the groups it sells applicants' information to, and to be upfront with applicants about where their information could go and how it could be used. Consumers must also consent to that transaction before the information can be sold.