Obama White House's Message to Trump on Financial Tech: Let FinTech Flourish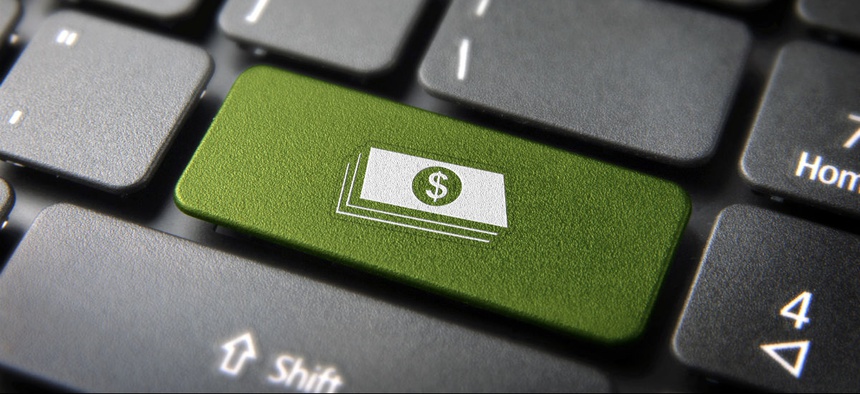 The new administration should prioritize technology like crowdfunding if it wants to support the American economy, former President Barack Obama's White House said in one of its final whitepapers. 
New methods of exchanging money, investing, or financing businesses, broadly referred to as "financial technology" or "fintech," could help citizens and small businesses access capital "while supporting sustainable economic growth," the paper said.
To encourage that growth, President Donald Trump's administration should carefully consider policy—along with the Commerce Department, the Small Business Administration, Treasury Department and other financial agencies—that allows that technology to flourish, instead of inhibiting it, the report said.
» Get the best federal technology news and ideas delivered right to your inbox. Sign up here.
That might involve talking directly to tech companies to anticipate which areas need to be regulated—for instance, Treasury already has a working group on peer-to-peer lending and the associated risks both to borrowers and investors.
Other examples of fintech include mobile payment technology, algorithm-based savings and investment systems, digital currency such as bitcoin, biometric authentication process for financial transactions, and artificial intelligence-guided financial decision-making.
The report also encouraged financial agencies to consider the significant cybersecurity risks these technologies pose. As companies start to gain access to more of customers' personal data, attempts to steal that data will increase, the White House warned. The government needs to work with industry to "proactively address cybersecurity, data security, and privacy concerns" so fintech companies can protect customers.
The previous administration was already keeping tabs on fintech; the Consumer Financial Protection Bureau's Project Catalyst helped launch fintech-related pilots; the Securities and Exchange Commission has a fintech working group, and Treasury held a "datapalooza" inviting more than 100 fintech and finance companies, among others
The government, customers and fintech companies must also "learn from the experiences of the financial crisis and collaborate" to be able to benefit the economy, the report noted.