How the West Wing Got New Wi-Fi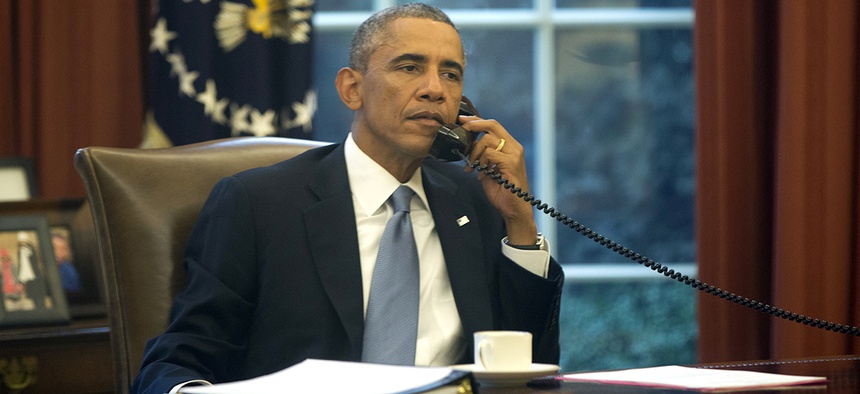 Former Facebook engineer David Recordon, who took over as head of White House IT last March, has kept a low profile as he leads the team responsible for upgrading technology at 1600 Pennsylvania Ave.
Recordon took the reins as part of a broader shakeup of IT leadership following a hack of the White House's unclassified email networks in the fall of 2014. Given that hack -- and other persistent examples of the federal government fumbling IT projects -- most assumed Recordon would have his work cut out for him.
But an April 3 New York Times report provides a glimpse into just how outdated and obsolete some of the tech cluttering up the West Wing really was: 10-year-old desktop computers, finicky printers, a Clinton-era phone system and patchy Wi-Fi.
Oh, and about 13,000 pounds of unused cables left inside the White House walls from previous upgrade efforts over the years.
"They had been installed over the decades by different organizations using different standards, different techniques, from different eras," Recordon told The New York Times. "They were finding these pipes that just had bundles of cable that had been cut off over the years, no longer used. So we just started pulling it out."
In the past year, Recordon and his team have installed new computers and printers and improved Wi-Fi performance, according to the report. In addition, some staffers have now been equipped with iPhones -- although the president still uses his beloved BlackBerry.
Recordon's team also developed a Web-based form to vet White House visitor access. Previously, officials asked visitors to send personal information, such as Social Security numbers, via unencrypted email.
Archaic technology isn't confined to the Oval Office. There are dozens of IT systems across the federal government dating back to the 1980s, 1970s or even earlier, according to a forthcoming analysis by the Government Accountability Office.
In its 2017 budget request, the White House proposed establishing a $3.1 billion revolving fund to help agencies modernize critical systems.