Report: OMB Cuts Contracts for Mobile Devices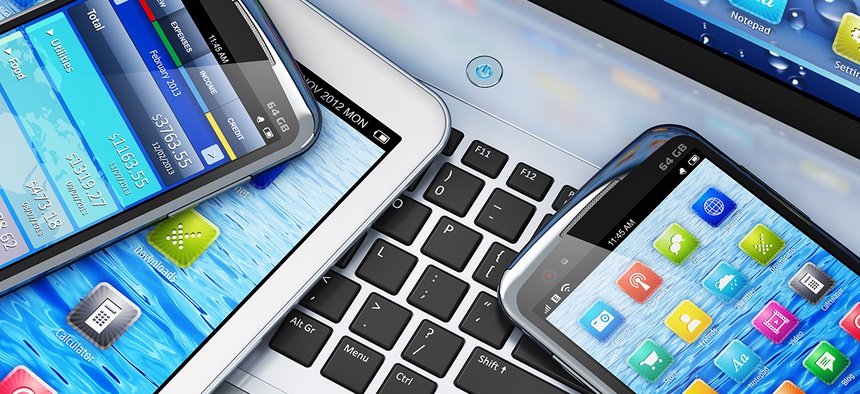 The Office of Management and Budget could soon limit the number of federal mobile device and service contracts.
Once a new policy is implemented, no agencies will be allowed to seek new contract awards for mobile devices and services, Federal News Radio reported after obtaining a draft of OMB's new policy.
Instead, agencies "should look to the existing governmentwide General Services Administration wireless solution."
The draft policy also recommends agencies buy devices "one generation behind the most current release unless the agency demonstrates it can acquire the latest model at no additional cost," according to the report.
This ban on mobile contracts follows a similar move in October, when OMB directed agencies to reduce contracts for laptops and desktops by limiting purchases to a "small number of high-performing – or best-in-class – contracts," among other steps to "optimize price and performance."
The federal government spends about $1.2 billion each year on 1.5 million mobile devices and their services, according to a May report from the Government Accountability Office citing an OMB estimate. That report also found many federal agencies "did not have an inventory of mobile devices and associated services that can be used to assess device usage."
OMB plans to give chief information officers until Sep. 30, 2018, to consolidate contracts, paring them down to one contract per carrier, Federal News Radio reported. OMB would also require agencies to come up with plans for that transition by Aug. 31, 2016. 
Nextgov has requested comment from OMB. In general, the administration does not discuss predecisional policies.
(Image via Oleksiy Mark/Shutterstock.com)