The Year in Federal IT: Top 10 Most-Read Nextgov Stories of 2015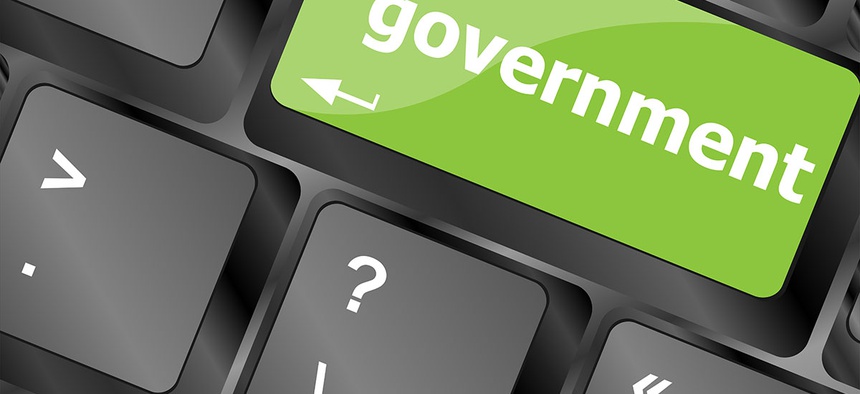 The Office of Personnel Management hack and the growing awareness of cybersecurity threats, a multibillion-dollar Pentagon deal to upgrade electronic health records and the government's hunt for some cutting-edge tech tools all made the list of most-read Nextgov stories this year.
The Big Hack
Original story: OPM Says Massive Data Breach May Affect 4 Million Federal Employees
2015 for readers of Nextgov was the year of the hack. Or hacks, rather. The Office of Personnel Management first announced in June a massive data breach affecting personnel files containing personal information of some 4 million federal employees. But the news kept getting worse. The following month, OPM said a separate, though related hack, had netted background investigation files of more than 22 million federal employees, contractors and retirees. A few months later, the agency acknowledged that millions more records containing employees' fingerprints had been stolen than previously thought.
Post-9/11 Suspicious Activity Reporting Gets a Cyber Rethink
Original story: Nationwide 'Suspicious Activity' Files Now Document Sketchy Online Activity
The counterterrorism surveillance program begun after Sept. 11 that logs reports of suspicious behavior near power plants and other critical infrastructure this year began tracking suspicious online activity. As Aliya Sternstein reported in September, "as physical systems become connected to the Internet of Things, and federal watchdogs warn of plane hacking, authorities also are filing suspicious online activity reports."
DHS License-Plate Tracking Comes Under Scrutiny
Original story: DHS Scales Back License-Plate Tracking Surveillance
Debates over the government's expanding surveillance footprint -- and the privacy of ordinary citizens -- appeared on a collision course for most of 2015. The Department of Homeland Security came under scrutiny this year for its plan to acquire license-plate recognition technology to help apprehend immigrant fugitives, illegal arms exporters and other lawbreakers, according to the agency. Privacy groups criticized the move as overreach.
DHS Wants Supersmart Smartphone Tech
Original story: DHS Wants Boeing to Test a Brain Chip in Firm's Self-Destructing 'Black' Spyphone
Another DHS procurement also piqued readers' interest. In September, the agency announced it was on the hunt for supersmart smartphone features, including a neuromorphic computer chip that simulates human learning. Features like that can be used to identify users' gait, or walking style, and other user-behavior information to authenticate device-holders. Think of it as a fingerprint reader on steroids.
Lethal Cyber Weapons at DOD
Original story: Pentagon Contractors Developing Lethal Cyber Weapons
The Defense Department in November put out a $460 million call to contractors to support its growing cybersecurity mission. Of note in the $460 million procurement: computer code capable of killing adversaries.
Feds Unveil Google Analytics for Government
Original story: New Dashboard Tracks Which Federal Sites You're On, and How You Got There
In March, the Obama administration unveiled a new public dashboard tracking site visits to federal websites. The website aimed to help agency Web managers better understand visitors to government sites. Analytics.usa.gov was the brainchild of the General Services Administration's in-house development shop, 18F; the Digital Analytics Program; and the White House's U.S. Digital Service.
Upgrading Electronic Health Records at the Pentagon
Original story: Leidos Wins Massive Pentagon Health Care Records Contract
The Defense Department made waves in July when it announced the winner of a gargantuan, $9 billion, 10-year contract to upgrade the department's system for managing electronic health records. Defense IT firm Leidos, which had teamed up with EHR provider Cerner and Accenture Federal, won the deal, beating out favorites IBM and Epic.
NSA Uses Cloud Computing to Snowden-Proof its Data
Original story: NSA's Grand Plan to Snowden-Proof its Data Using the Cloud
Edward Snowden's revelations about NSA surveillance continued to reverberate in 2015. Frank Konkel's piece from April examined how the National Security Agency is now using cloud computing -- Amazon's cloud specifically segmented for the intelligence community -- for data analysis. One of the upsides for the NSA? Data and users are all tagged, so officials know exactly what data is being accessed and by whom. And users without proper privileges are blocked from downloading some data altogether.
Federal Employees Get Tweeting Tips from the Ethics Office
Original story: Federal Employees, Don't Do This on Social Media
In April, the Office of Governmentwide Ethics issued federal employees new guidelines for their use of social media. At the time, ethics officials said they'd been inundated with questions from agencies about how they should handle employees' Twitter and Facebook habits.
IRS Servers Go Missing
Original story: IRS Can't Update Woefully Out-of-Date Windows Servers Because It Can't Find Some of Them
A pretty surprising revelation from a routine inspector general report touched a nerve with our readers.
The Treasury Inspector General for Tax Administration revealed the Internal Revenue Service had largely flubbed its transition away from Microsoft Windows XP after the company planned to pull tech support. Why? Because the agency couldn't find some 1,300 workstations.